The "Institutions" comments to Greece's first draft reforms plan... which appeared to stumble stocks today...
The NASDAQ win streak accelerates to 9 days (2 calendar weeks in a row)... (but The Dow and S&P closed red)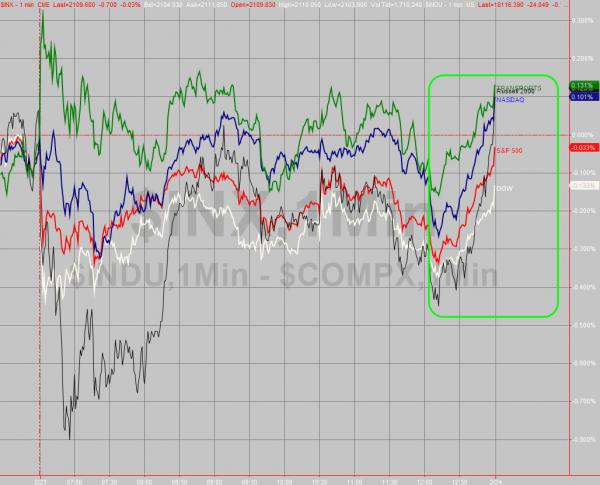 AAPL's Relative Strength Indicator (RSI) just topped 85 - a level that in the past has marked a trend change...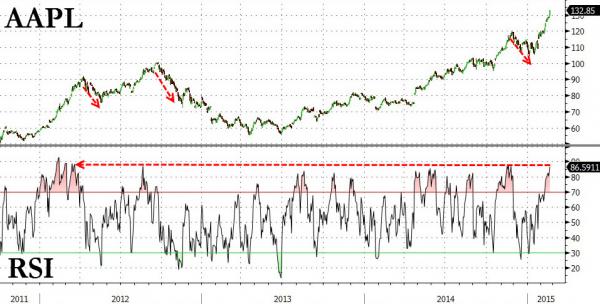 But overall, stocks are holding their "Greece is fixed" gains... with the most totally fucking idiotic meltup at the close...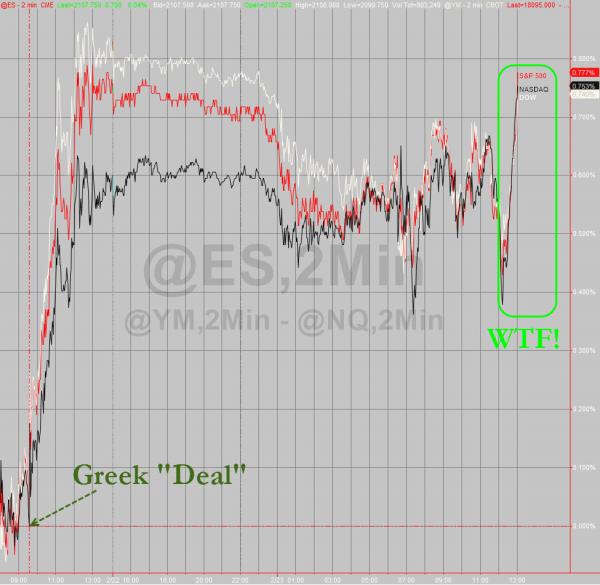 Nigeria's hopeful comment on an Emergency OPEC meeting spiked oil, which in turn ramped a decent short squeeze in stocks - which took a while to revert when OPEC denied any such talk...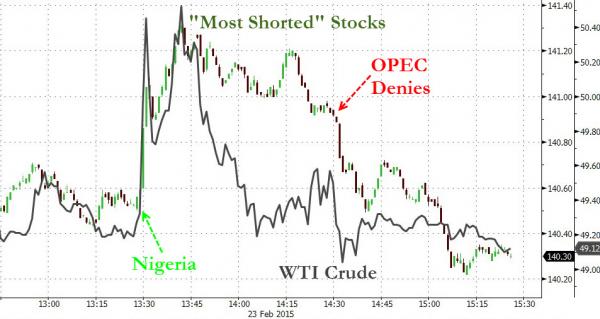 Treasuries rallied from the middle of the Europe session as uncertainty over Greece came back to mind...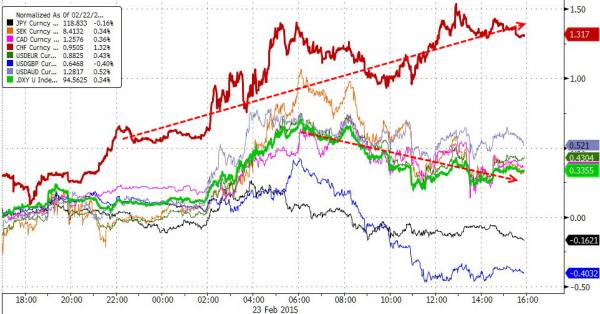 EUR weakness provided the impetus for USD strength today but Swissy was once again the biggest loser...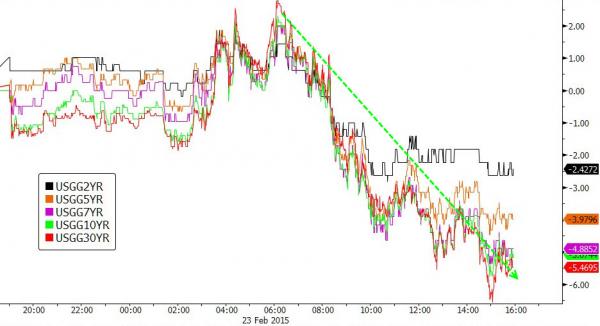 Hhmm...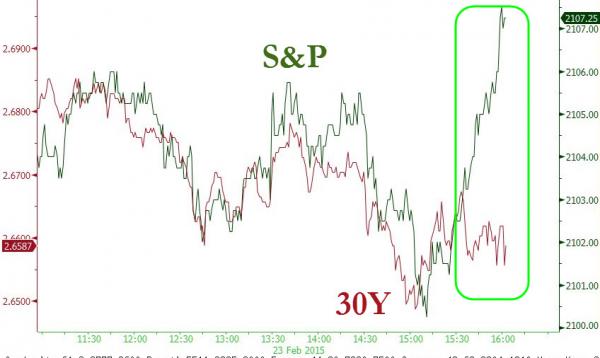 Oil was the only major loser in commodity land - despite the USD strength - with copper and gold unch and silver leading (having spiked notably early on as Crude dumped)...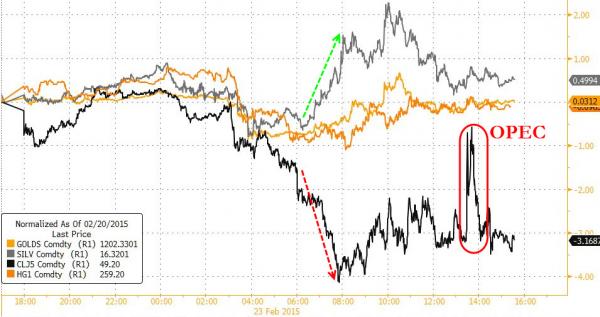 Close up on the OPEC pump and dump...
Crude appears to be rolling over again...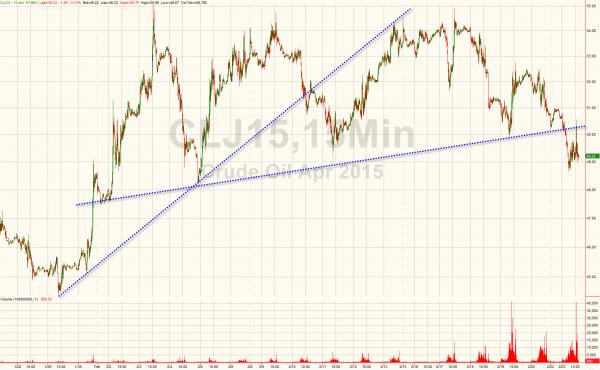 And we note that the Front-to-2nd month contango has reached 4 year highs...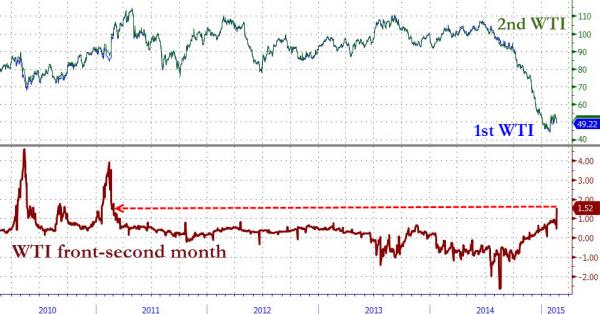 Charts: Bloomberg
Bonus Chart: The only chart you need... up 15 of the last 18 days... it's AAPL bitches!