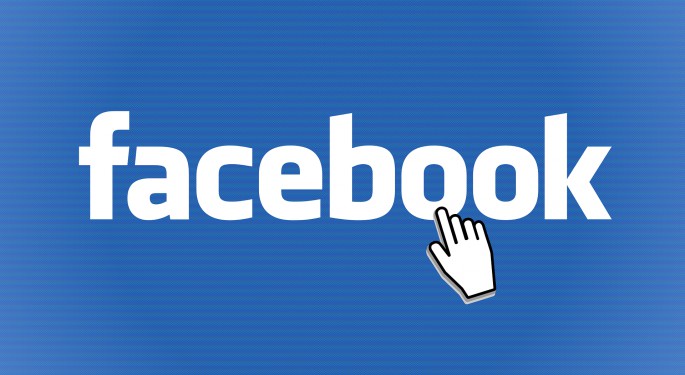 In the midst of a very busy earnings season, Facebook Inc FB 0.54% will be one of the most important releases this week.
While the Pokemon Go craze has highlighted the vulnerability social media apps can experience due to new trends, Facebook still remains one of the most solid investments moving forward.
A recent note from Cantor Fitzgerald expects Facebook to report solid Q2 results even as the company anticipates a slight growth deceleration in ad revenue, users, and engagement.
Facebook earnings should "reflect healthy sustained demand for social ad spending, which is the fastest growing category in online advertising."
Related Link: BTIG Says Twitter Is Betting The Farm On Live Sports, Video To Court Media Giants' Interest
Cantor Fitzgerald is anticipating monthly average users to increase 14.6 percent year-over-year, with ad revenue growth to come in at $5.79 billion, representing a 51.5 percent year-over-year increase but lower than the 56.8 percent increase the company saw in Q1.
Facebook is "still growing more than 3x the rate of the overall online ad market," according to Cantor Fitzgerald.
Facebook has over three million advertisers on the platform.
While its no surprise the proliferation of mobile users has been a huge catalyst for Facebook's growth, mobile ad spending continues to increase for the market leader.
"Facebook has learned how to monetize their mobile users and is in a great spot for future growth. The stock is flirting with new record highs ahead of earnings and is well positioned to move higher from here," said James Damschroder CIO of Gravity Investments
Cantor Fitzgerald set a Buy rating with a $150 price target.
Date
Firm
Action
From
To
Jul 2016
BTIG Research
Downgrades
Buy
Neutral
Jun 2016
Apr 2016
Axiom
Maintains
Buy
© 2016 Benzinga.com. Benzinga does not provide investment advice. All rights reserved.