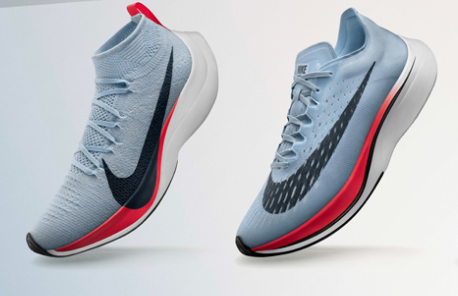 Stocks to watch on Friday:
Nike (NKE) - the market was impressed with FQ4 results, but the athletic apparel maker did nothing to change the expectations for flat earnings next year. The stock went nowhere after the last 3 earnings beats and the same should happen this time.
Advanced Micro Devices (AMD) - use the market selloff as a time to buy growth stocks in an uptrend like AMD. The stock continues in a bullish pattern of higher highs and lower lows.
Blue Apron (APRN) - as predicted, the market was unimpressed with the IPO. Look for the stock to break the IPO price of $10 and likely hit a low down to $8 where the Blue Apron gets interesting approaching 1x sales. The market doesn't like money losing IPOs these days and the fear of Amazon (AMZN) will kill any stock whether rightfully or not.
Cloudera (CLDR) - the price is right at $15, but the PaaS cloud analytics provider remains in a massive down trend that might not end until closer to the lockup expiration that is months away. Questions exist regarding the timing of new customer additions that might not be resolved until the next quarterly report in a few months. The cheap stock likely gets cheaper.
Click on the Sign in/Sign up button in the top right corner to join for free to comment on your stock moves for tomorrow.
Click on the Follow button to get daily blog posts from Out Fox The $treet.
Disclosure: No position