Global gas-fired generation capacity to decline after 2031
Energy giants plan shift from producing oil toward natural gas
Talk to a Big Oil executive these days, and the chances are they'll steer the conversation toward gas.
"In 20 years, we will not be known as oil and gas companies, but as gas and oil companies," Patrick Pouyanne, chief executive officer of French giant Total SA, told a conference in St. Petersburg last month.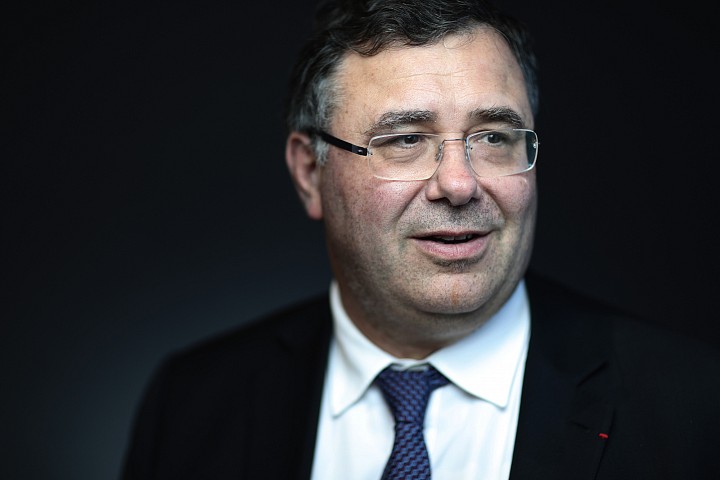 Pouyanne and his peers have pitched the fuel as a bridge between a fossil-fuel past and a carbon-free future. Gas emits less pollution than oil and can be burned to produce the power that grids will need for electric cars.
But with the cost of renewable technologies falling sharply, some are warning that the outlook may not be so rosy. Forecasters are beginning to talk about peak gas demand, spurred by the growth of alternative power supplies, in the same breath as peak oil consumption, caused by the gradual demise of the internal combustion engine.
In a long-term outlook published last month, Bloomberg New Energy Finance predicted that gas's market share in global power generation will drop from 23 percent last year to 16 percent by 2040, and that gas-fired power generation capacity will start to decline after 2031. BP Plc has highlighted "risks to gas demand" as a key uncertainty, including the possibility that consumption plateaus by 2035, "squeezed out by non-fossil fuels."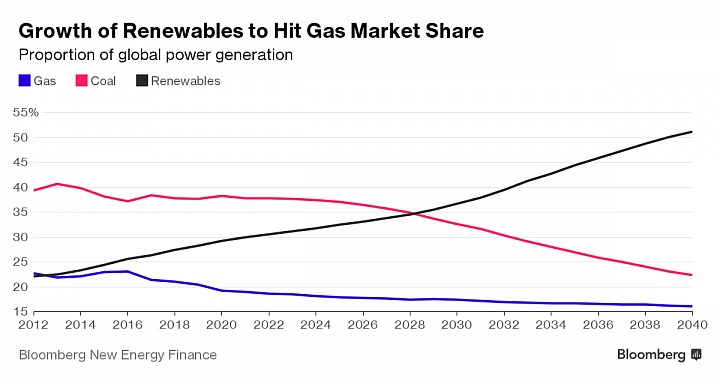 If those forecasts play out, it has huge implications for Total, BP and other oil majors already grappling with a possible surge in electric car use. Gas-exporting nations most notably Russia, Qatar and Australia will also be exposed. The global gas industry, based on multi-billion dollar pipelines and export plants, has decades long investment cycles and decisions being made today rely on rising demand until the middle of the century.
The energy transition is "fundamentally a force that cannot be stopped," Royal Dutch Shell Plc Chief Executive Officer Ben van Beurden said last month. "It is both policy...
More