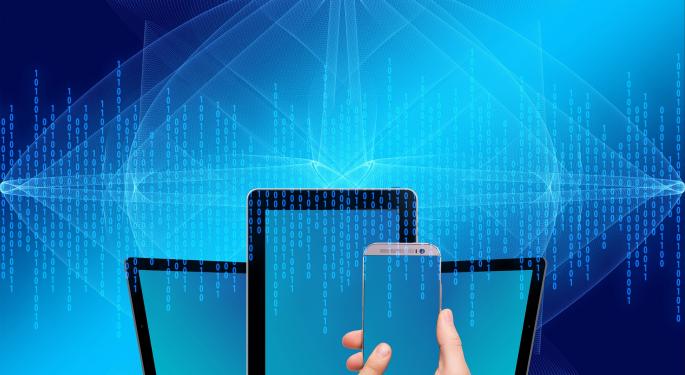 Cisco Systems, Inc. CSCO 1.29% shares are trading down over 1.3 percent after hours. The networking and communications firm reported Q4 EPS $0.63 versus estimates of $0.60. Sales came in at $12.64 billion versus estimates for $12.57 billion.
Cisco will reduce its current 73,104 person workforce by up to 5,500. In a preview note RBC Capital analyst Mitch Stevens said a reduction of 20 percent appeared to extreme and said 10-15 percent reduction "would be fair."
Cisco Share Price Compared With Annual Full Time Employees SourceYCharts
Gross margins for Q4 were 63.1 percent compared with the year prior of 60.21 percent. Analyst Paul Silverstein from Cowen stated in preview note that gross margins were likely to remain above 62.5 percent for the foreseeable future.
Cisco Share Price Compared With Quarterly Gross Margins SourceYCharts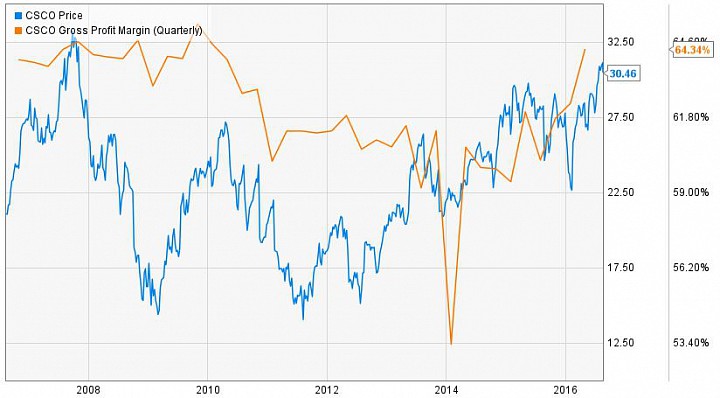 Cisco sees Q1 2017 EPS of $0.58 to $0.60 versus estimates of $0.60 and revenue growth between -1 percent and +1 percent year-over-year.
CEO Chuck Robbins said:
"We continue to execute well in a challenging macro environment. Despite slowing in our Service Provider business and Emerging Markets after three consecutive quarters of growth, the balance of the business was healthy with 5% order growth."
Shares of Cisco closed Wednesday down $0.41 or 1.32 percent to $30.71.
© 2016 Benzinga.com. Benzinga does not provide investment advice. All rights reserved.