Halliburton's acquisition of Baker Hughes was set when oil prices were above $100.
Merger terms value BHI at 16.0x run-rate EBITDA, while comparable deals since the oil price slump were priced at 8.8x EBITDA.
The buyout multiple could be untenable and Baker Hughes' dismal financial results suggest it could be a broken property.
Halliburton may have a fiduciary responsibility to kill the deal. I am short BHI.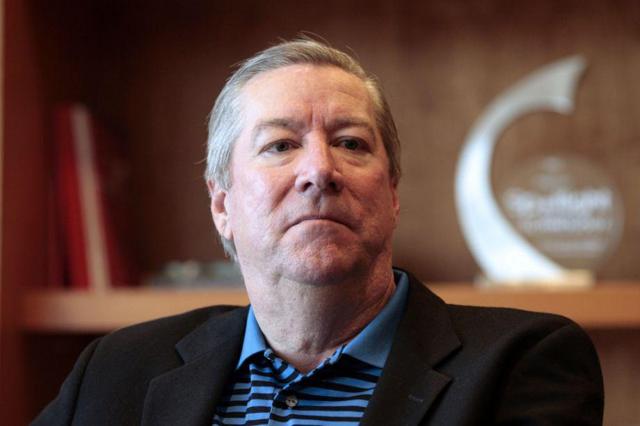 Halliburton CEO Dave Lesar. Source: chron.com
I am bearish on the pending merger between Halliburton (NYSE:HAL) and Baker Hughes (NYSE:BHI). The transaction was struck in Q3 2014 when oil prices were above $100; now that prices are 60% off their Q2 2014 peak, BHI is worth much less than it was nearly a year ago. I still believe the transaction could be in trouble for the following reasons:
Baker Hughes Has Been Hard Hit By Oil Industry Contraction
According to consultancy firm Wood MacKenzie, upstream investment has declined by about $220 billion for 2015 and 2016 versus estimates prior to the oil price decline; another $1.5 trillion in projects could be uneconomical at oil prices below $50. That said, Baker Hughes' financial results have been hard-hit...
More