Following API's drawdown last night, DOE reported a significant 4.41mm barrel draw (dwarfing the 1.63mm barrel draw expectation). Thisis the 11th of last 14 drawdown in inventory. Crude spiked on the news, seemingly ignoring the 0.6% surge in production - its biggest jump since late May... but has given all the spike back now, hitting a $45 handle.
Inventories plunged...
Crude spiked...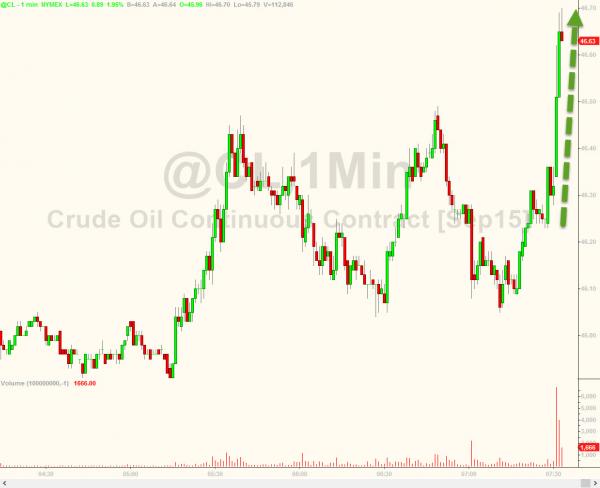 but production surged...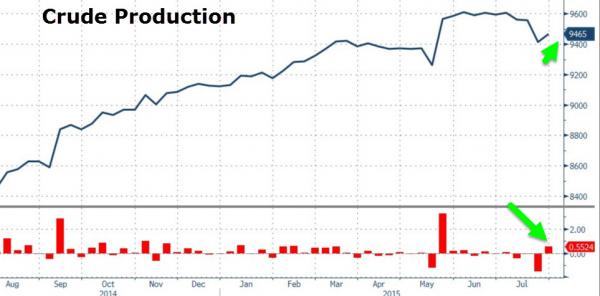 and crude plunged...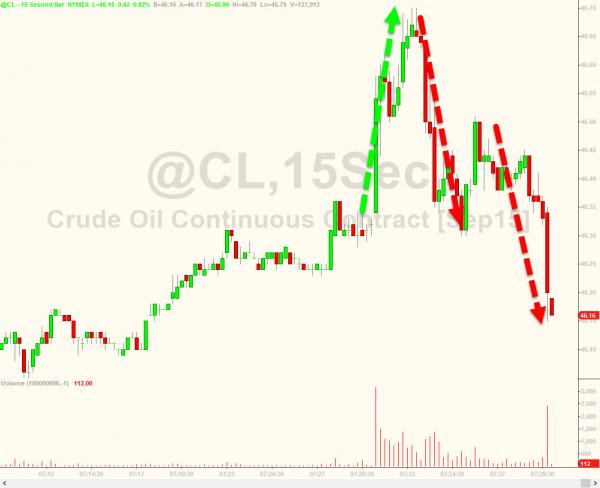 Charts: Bloomberg