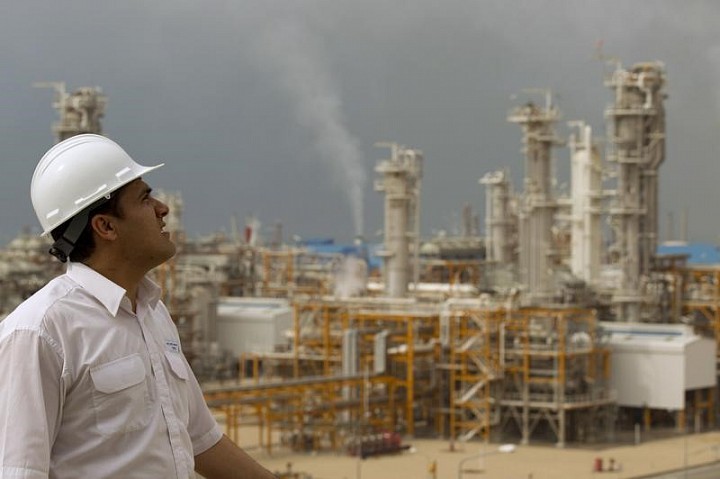 By Babak Dehghanpisheh and Yeganeh Torbati
BEIRUT/WASHINGTON (Reuters) - Dozens of companies tied to Iran's elite Revolutionary Guards, a military force commanding a powerful industrial empire with huge political influence, will win sanctions relief under a nuclear deal agreed with world powers.
The development is likely to anger critics of the accord, not least in the United States and Israel, but may be welcomed by Iranians eager for Iran to reopen to the outside world. The IRGC will act for Western firms in many ways as a gatekeeper to some of the most lucrative areas of Iran's economy.
Such is the clout of companies with ties to the Islamic Revolutionary Guards Corps (IRGC), which sees itself as the defender of Iran's Islamic revolutionary ideals and bulwark against U.S. influence, that their release from financial curbs could of itself help ease return of swathes of the economy to the mainstream of world trade.
The process is complex and will unfold in stages, with some firms obliged to wait eight years for sanctions relief and others who can expect no concession even then from Washington, a reflection of concerns over activities beyond Iran's borders.
Among the latter is the IRGC's construction arm Khatam al Anbia, controlling at least 812 affiliated companies worth billions of dollars and deemed by Washington "proliferators of weapons of mass destruction".
The European Union will delist the company for sanctions in eight years, while the United States will maintain its measures against the firm. Foreign businessmen must gauge at that time to what extent they can trade with such partners without themselves inviting U.S. measures.
In all, about 90 current and former IRGC officials, entities such as the IRGC itself, and firms that conducted transactions for the Guards will be taken off nuclear sanctions lists by either the United States, EU or United Nations, according to a Reuters tally based on annexes to the text of the nuclear deal.
A handful will see EU sanctions removed once the nuclear deal is enacted on "Implementation Day" expected within the next year. Others such as Bank Saderat Iran (BSI), accused by Washington of transferring money to groups it deems "terrorist", such as Hezbollah and Hamas, will have EU sanctions lifted in eight years; but U.S. measures will remain in place.
Any IRGC companies delisted at the implementation stage would be able to "move...
More