Walt Disney Co. employees and guests received a sneak preview of Shanghai Disneyland this weekend, as the world's largest entertainment company gets set for next month's official opening of its first theme park in mainland China.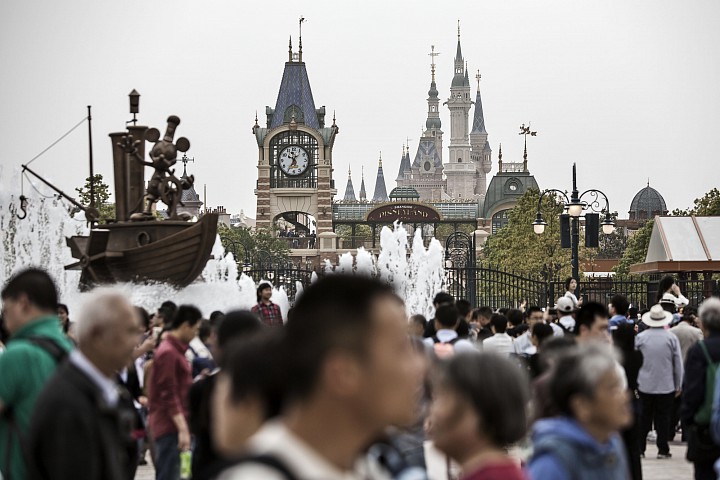 A trial run for the $5.5 billion Shanghai Disney kicked off on Saturday. Guests are limited to the resort's employees, partners and stakeholders, who can try out some attractions, entertainment and dining on selected dates over a six-week period.
Lines had formed by 10 a.m. outside shops and restaurants in the non-ticketed area, where the World Disney store opened to the public. Wang Xingmiao, a retiree who has never traveled outside of China, is among thousands who came to the site even though he wasn't on the guest list.
"It opens the eyes of old people and young people to see something like this," the 78-year-old said outside the World Disney store...
More