US default risk has flatllined for weeks, market risk has leaked to record lows, and Treasury Bills have 'behaved'... until now. The last two days have seen a sudden aggressive spike in the yields of T-Bills around mid-October, inverting the yirld curve as debt-ceiling anxiety starts to build quietly away from NFLX and AMZN shares.
(Click on image to enlarge)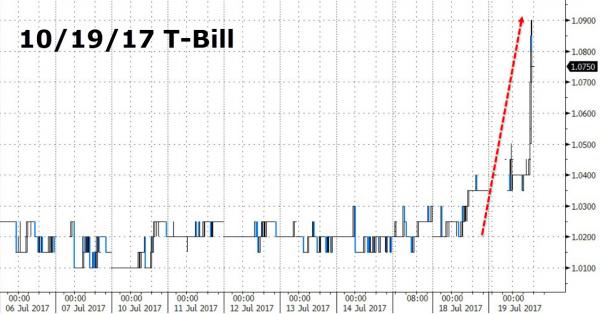 (Click on image to enlarge)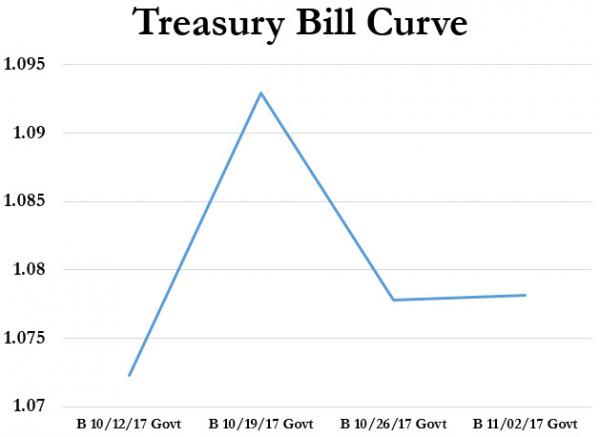 This move should not be a total surprise to readers as the CBO warned recently that Treasury will run out of cash in mid-October.
With Trump tax reform far on the backburner, the CBO reminded that in just 3 months a more material threat is facing the US: according to the latest CBO calculations, the Treasury will "most likely" run out of cash in early to mid-October, unless the most polarized Congress in history raises the debt ceiling.
This is what the CBO just said in its latest report on the "Federal Debt and the Statutory Limit", released moments ago.
If the debt limit is not increased above the...
More