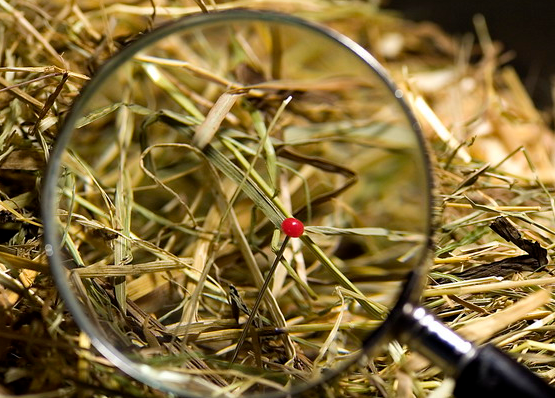 One of the things I get asked about a lot are the techniques I use for screening stocks to invest in. Truth told, I don't really have a screen. While I've had conversations with other value investors with fairly complex mathematical criteria, the majority of what I invest in are just companies that I've become familiar with over time, and am able to tell are selling at good prices.
I do maintain several watch lists of those companies though, and they are sorted by industry, or business type. For example, I have a list of "Consumer staples", and another for "Oil companies", one for "Closed-End Bond Funds", "REITs", and so on.  When I am shopping for a new holding, I usually just go through those lists and sort them by dividend yield to see if something is unusually high. A high yield is not by itself a perfect indicator, but it's a good place to start.
From there I'll start going through the accounting. I take a look through the income statement, and I look for consistency in:
Year to year revenue, ideally increasing.
Operating costs, especially interest expense as a percentage of revenues.
Net income increasing. 
If there is growth in the top and bottom lines, I'm willing to pay a little more for that. I try to keep the P/E ratio under 30 as much as possible, but this assumes normal operating circumstances. There are times, for example, where a company had a single bad year, so the stock price is a higher P/E multiple than it normally would be. That happened with Mattel (MAT) a couple years back, with the P/E exceeding 45 times trailing earnings. It wasn't that the stock's price had been inflated, it's just that they were suffering a temporary setback. 
The majority of my investments are opportunistic like that. Rather than constantly sifting through data, I just wait until a company I already like and am familiar with has some kind of bad news, and then I buy them. Lately though, there have been so many volatile trading days that it seems like an opportunity is coming along on a nearly weekly, sometimes even daily. I like those kind of choppy markets. The stuff that the media loses it's collective minds over, all that uncertainty, that's the best time to grab the shares of companies that you like. 
I also like to buy the stocks of companies in industries that are dominated by only a few companies, when possible. For example, there are numerous soda companies, but the companies selling 90% of the soda in the world are Coca-Cola (KO) and PepsiCo (PEP). In contrast, there are dozens of companies that sell bacon and hot dogs, but virtually nobody dominates the cold cut segment. 
So, with that said, here are a few companies on my watch lists that are standing out to me as good values right now:
Banks: Bank of America (BAC), and Wells Fargo (WFC)
Financial: Santander Consumer (SC)
Oil: Exxon-Mobile (XOM)
Consumer Goods: Mattel (MAT) (Yep, it's still a good deal)
Communications: Viacom (VIAB)
Electronics: Intel (INTC)
Food: Mondelez (MDLZ)
REIT: STORE Capital Corp. (STOR)
If I were putting orders together today, these 7 companies would be likely to be my first targets. They have either higher yields or lower P/E ratios than their peers. You may be noticing that these are some of the very same companies I've been saying good things about for several weeks now. That means the price has stayed low, and I like that, because it means I can recycle all the dividends coming in back into buying even more shares, and compounding my total return.