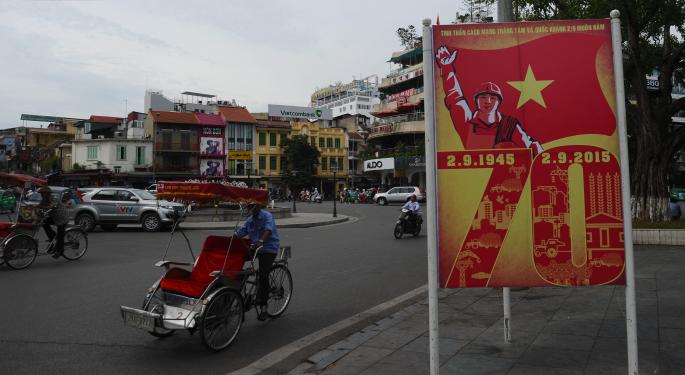 China is not the only Asian country that has recently devalued its currency nor are China exchange traded funds the only ones tracking countries in the region that have been slammed by the extreme currency interventions.
Vietnam, previously a prolific devaluer of its currency, the dong, is back at it again. In fact, 2015 marks the fourth year in the past six that the Southeast Asian nation has intentionally weakened the dong and was the case following prior instances of dong devaluation, the Market Vectors Vietnam ETF (NYSE: VNM) is feeling the pain.
Ding Dong
VNM, the lone ETF dedicated to Vietnamese stocks, is down 5.4 percent in the past week, 11.5 percent over the past month and if the support area the ETF is currently flirting with, a return to the 2013 lows is likely. Not surprisingly, VNM's lowest levels of 2013 were seen less than 90 days after, a dong devaluation.
This time around, market observers see the dong devaluation as a response to China's similar move. The theory...
More