It only makes sense in this "good news is bad news" market that the best outperformance this year has been achieved by being ultimately contrarian and fading the crowd. As BofAML warns, 2015 is another year of position-driven alpha as selling the 10 most-overweight stocks held by active managers and buying the 10 most-underweight stocks crated a stunning 17 percentage point spread this year...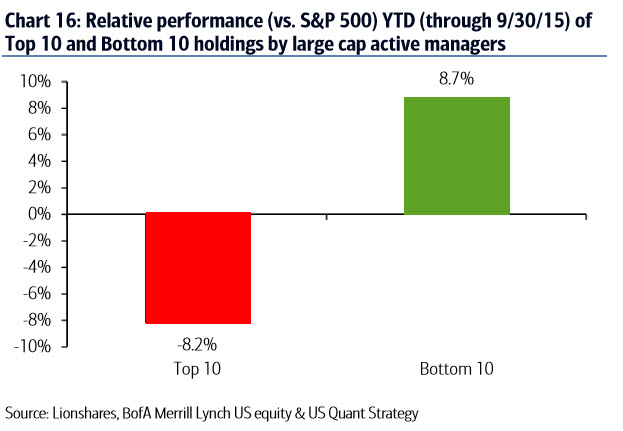 BofAML sees risk this positioning trade continues.
Consultants may be helping to perpetuate it, given they have honed in active share as a key metric for fund managers, which has forced managers into a crowded subset of similar holdings (typically smaller, more idiosyncratic stocks).