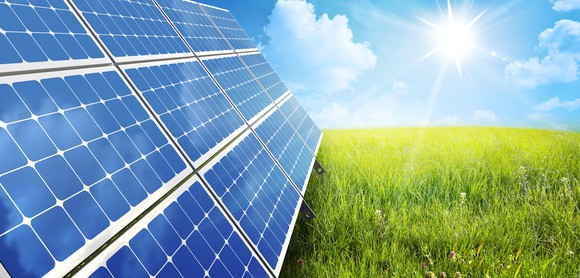 What: Shares of solar panel manufacturer Canadian Solar Inc. (NASDAQ:CSIQ) dropped 19.1% in June as bad news hit the company's manufacturing side, and solar stocks in general fell.
So what: On June 24, Canadian Solar announced that its Funing County, China solar cell factory had been severely damaged in a tornado. The plant would have accounted for 15%-20% of the company's cell production in the third quarter, so there could be a material impact on operations in 2016.
Broadly, solar stocks fell in June on concern that 2017 will be weaker than this year. Utilities aren't signing contracts for solar energy...
More