San Francisco home prices at all time highs.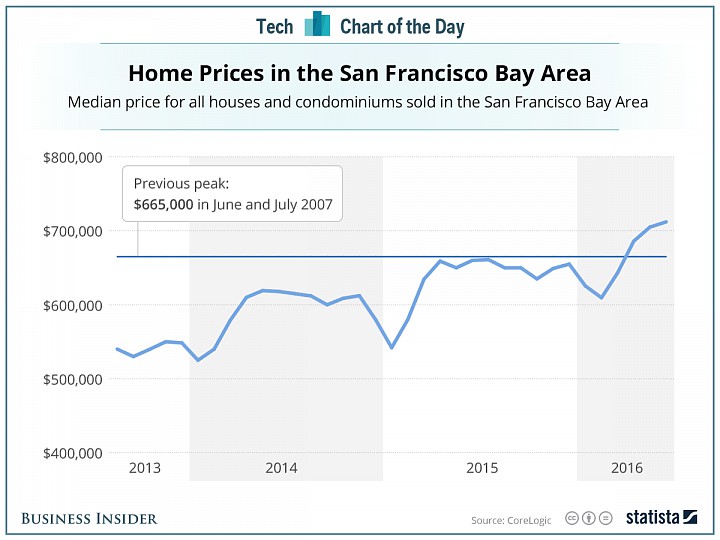 ---
Conclusion:
Are these prices sustainable? Probably not. The tech boom is not nearly as strong as it was during the previous high, and much of the current prices are being driven by speculation and foreign investment.
Now is not a good time to be investing in California real estate - unless you are a short term buyer who flips real estate for a quick buck. Home flippers can make a lot of money in this market, but long term investors and income investors should avoid this area.