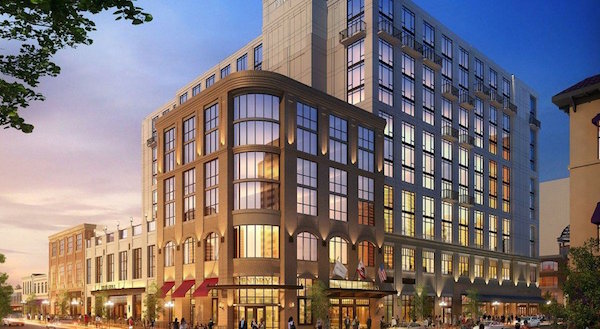 California, like the rest of the country, is in the midst of a hotel building boom, with more than 17,000 rooms under construction and 84,000 more in the pipeline.
The surge in development, following a years-long drought in new hotels, is captured in a mid-year report released by Orange County-based Atlas Hospitality Group, which tracks the hotel real estate sector.
San Diego County leads the state in the number of hotels that have opened so far this year — six — but Los Angeles dominates in the number of rooms under construction, with 6,772 in 37 hotels, reports Atlas. By comparison, San Diego trails far behind with four hotels accounting for 957 rooms in various stages of construction, the largest being a 400-room InterContinental on the downtown bay-front.
"We have to be mindful of how many hotels are going to be constructed and can the market absorb all the new inventory, but if we look back in history, we can see we've gone through a number of booms and busts where we've added too many rooms," said Reay. "I was just speaking to a lender this morning where he said you can't get a new construction loan today in Manhattan, so the lenders will shut down before the developers do."
None of that hotel development is taking place in San Francisco though, where one might Arturo's that it's needed most. I think we just passed New York for the most expensive hotels recently. That's why Airbnb is doing so well. There are a lot of neighborhoods where you just can't stay. I've never been able to wrap my head around more hotels being built every year, year after year, but they're doing it.