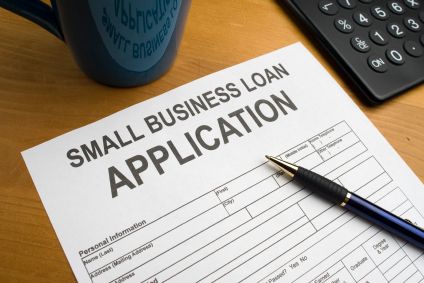 Guest Post: What things to do for a Business Loan
Business loans play an important role in expanding the business and stretching the reach with the help of large capital. Whenever you decide to take your business a step forward and there are not enough monetary resources available, then the first and last thing that comes up as a choice is business loan. Business loan could be divided into two basic categories, namely: small business loans and large business loans. Small business loans are meant to cater credit needs of small business and large business loans provide larger capital to expand the business.
Answer yourself a few question
Before opting for business loan and applying for it, you initially have to find answers to a couple of critical questions including the following:
Why do you need a business loan?
Since how long you have been in business for which you are borrowing?
How much money is required?
What is the current financial status of your business?
How much time would it take probably to repay the borrowed money?
How much collateral do you have to put up for borrowing?
In how much time exactly do you need money?
The answer to these questions would help you in deciding the right way of buying a loan. You would be easily able to make out whether you should pursue a government backed SBA loan, buy credit from banks or other financial institutions, ask for a loan from alternative lender, or ask for a cash advance from a merchant services provider.
The variety of loans
Let's understand the type of business loans that can be used to mount your business using larger capital and increased investment.
Long- term loans
Long-term loans are one of the most commonly used loan advances distributed by large commercial lenders. The long term loans are used for business expansion, working capital, acquisition, or refinancing. If you have a well-established business or a strong expansion plan, then long term loans won't be difficult to obtain. They are usually paid on monthly basis, and are distributed at a rate of interest that is lesser as compared to short term loans.
Short term loans
Short term loans are used for short credit benefits and instead of monthly repayment, the short term loans are due in full as the repayment is to be done at the end of the agreed period. These loans are basically used by seasonal businesses that don't have long term plans. Such loans are issued by credit unions or banks.
Lines of credit
Line of credit does not bring to the borrower a lump sum amount; instead money keeps on coming as soon as there is a need for the same. These are usually distributed by banks and other licensed creditors, lines of credit involved higher rate of interest. Due to its very nature, this kind of credit is used as a result of shortfalls in income and not for mere business expansions.
Alternative financing
Alternative financing basically means all other non-bank loans that come up from various lending options including asset based loans, peer to peer loans, leasebacks, cash advances, and crowd funding loans.
Thus, it is very important to understand your credit requirements and buy loans that fit your requirement perfectly.