Supertankers hauling crude to China are contending with increased waiting times to unload as some on-land storage depots reach capacity amid an oil-buying binge by the world's most populous nation.
At least 19 two-million-barrel-capacity ships -- known as VLCCs -- were stationed off China's coast for two weeks or more, according to vessel-tracking data compiled by Bloomberg on Oct. 9. In normal market conditions, most would normally arrive at a port and depart within a day, according to George Los, a New York-based analyst at shipbroker Charles R. Weber Co. As delays have increased, benchmark daily earnings for the tankers jumped above $100,000 this month for the first time since the global recession.
This tanker traffic jam shows just how much crude the world's second biggest importer is buying at a time when economic growth is forecast to slow to the lowest level in 25 years. China's purchases have jumped almost 10 percent this year from 2014, and could help keep prices from crashing to levels envisioned by banks such as Goldman Sachs Group Inc., which has said $20 a barrel oil is possible.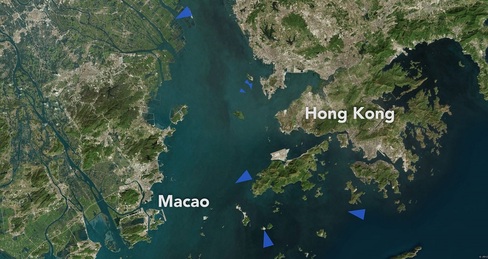 "It's the same as your closet being full of clothes, but you keep shopping if you see a bargain," said Halvor Ellefsen, a ship broker at Galbraith's Ltd. in London, which arranges vessel charters. "The oil price is low, and we are soon into the winter season, when more oil will be needed."
Port Delays
The delays in unloading are being caused by a lack of space in some storage tanks as China increases cargo purchases...
More