Turmoiling markets... We love the smell of volatility in the morning...
Ari seems to sum up how the Greeks feel about Troika (and perhaps how the Germans feel about the Greeks)
Greek elections very definitely anti-status quo, Greek bank stocks and bonds crashing, re-plunging crude oil prices, a crashing Swiss Franc, Russian downgrade and collapsing Ruble, so BTFD in US equities...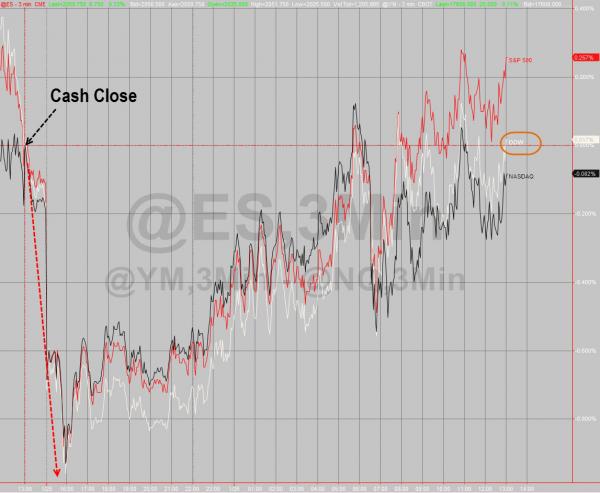 Thanks to USDJPY...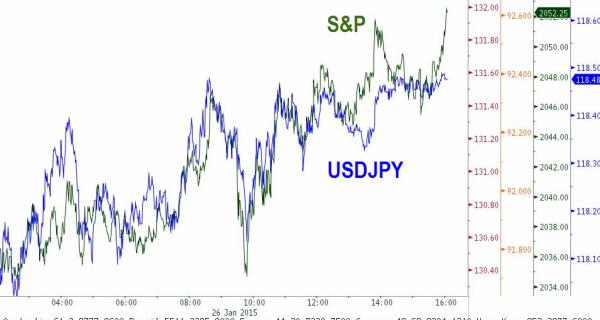 As Small Caps were ripped...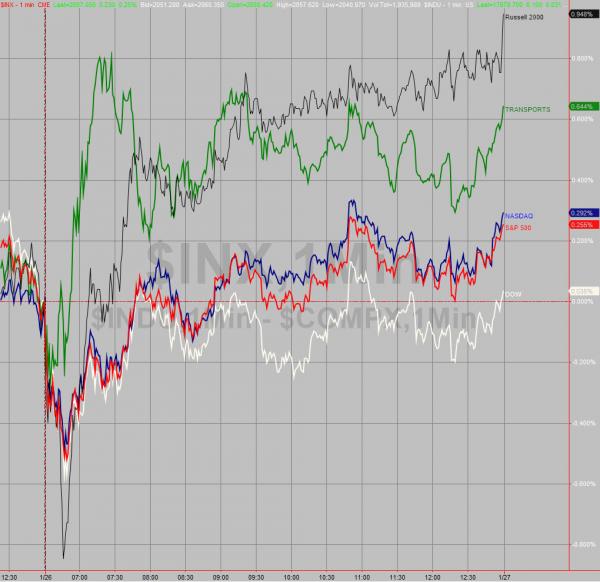 Thanks to this... as Meghan Trainor might say, "it's all about the squeeze"... "Most Shorted" stocks were squeezed from the open and lifted 2% on the day - the 2nd biggest squeeze of the year (and 3rd biggest since Bullard's big save)...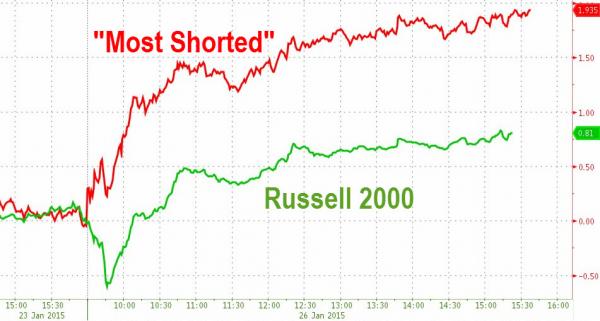 With today's rally brought to us by Homebuilders and Energy stocks!! come the fuck on!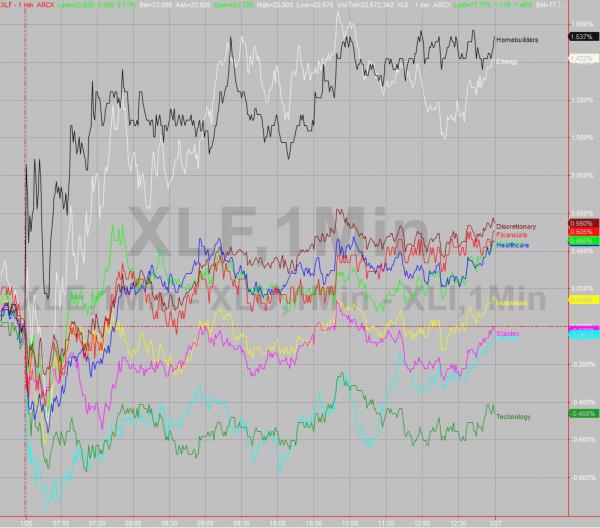 But the big moves were in FX markets again...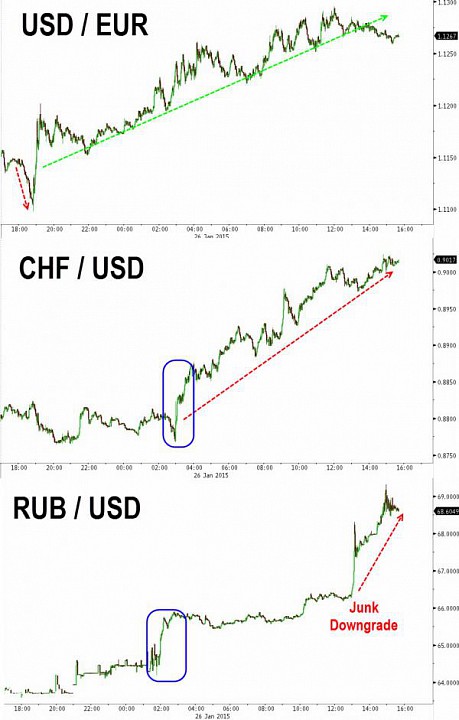 Which left The USDollar lower on the day...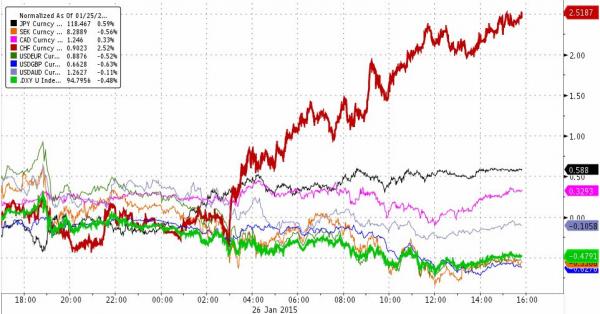 Treasury yields traded in quite wide band - lower into the European open then higher through the US afternoon...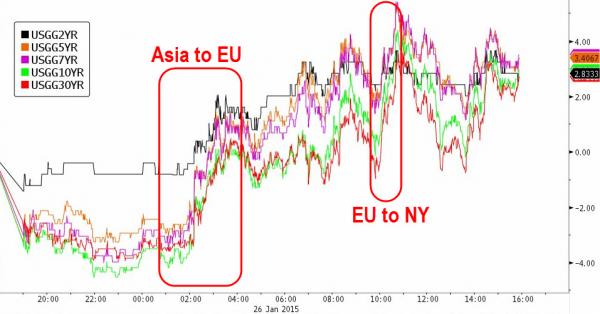 Copper magically managed to gain 1.6% as Crude and PMs slid...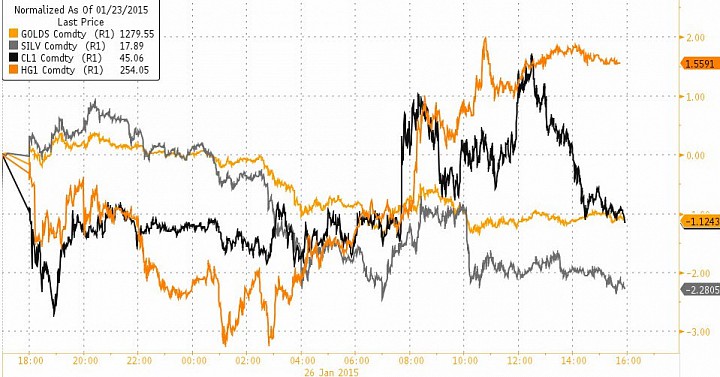 Crude's early spike on Al-Badri's $200 oil comment was entirely reveersed later on...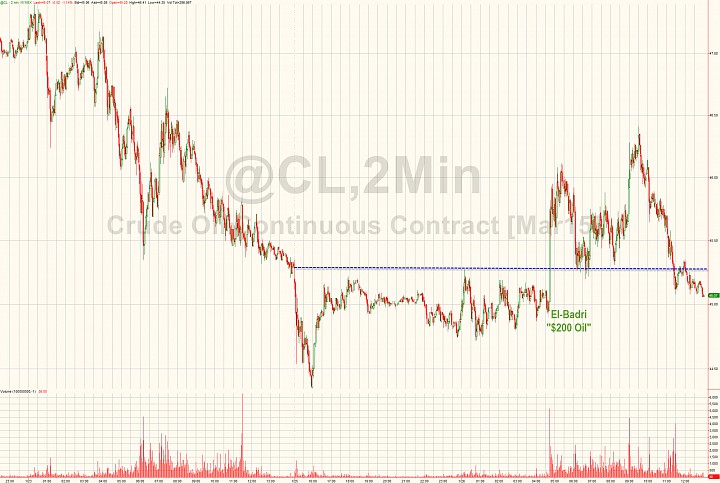 Finally, we notice (h/t AY) that VIX futures net spec position is now its longest since Nov 2009...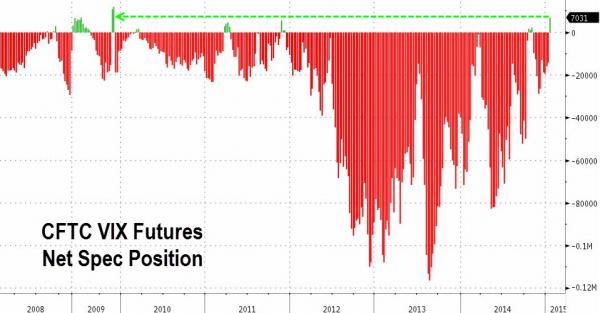 Charts: Bloomberg