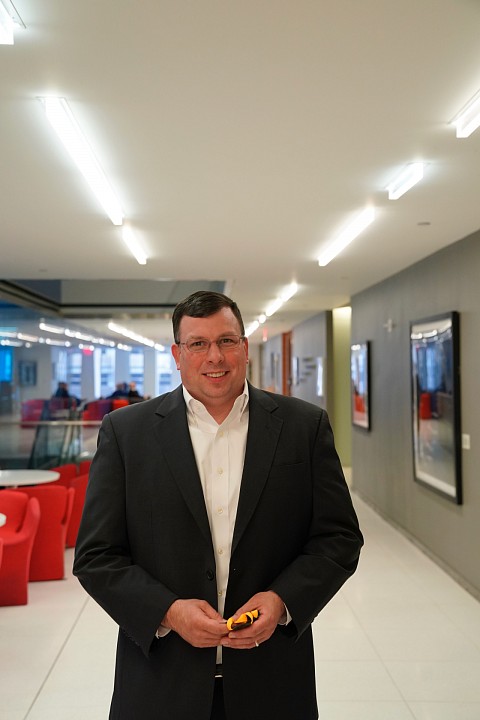 Recently, I had the pleasure of sitting down with Vince Rivers, who runs the U.S. Small and Mid Cap Equity fund for J.O. Hambro Capital Management Group in Boston.
Rivers, along with two co-managers, invests in about 50 stocks in a range of market cap of $1 billion to $10 billion.
A graduate of Boston College, Rivers was previously at Wellington Management and Fidelity, and has an interesting background doing telecom banking deals in the 1990s. He can rattle off to you stuff that's now ancient telecom history, such as Motorola's failed "Canopy" wireless "mesh" network, and the era of "local multi-point distribution," or LMDS, television radio systems.
The fund has performance data for a little under three years now, and Rivers is happy with how he and his colleagues have done:
We did really, really well relative to our benchmark in 2015. In 2016, we underperformed the benchmark, but we were top decile. Which is strange because I've never seen underperformance be top decile, but '16 was a very tough year for mutual funds in general, in terms of active management. You saw some high correlations at times. The most difficult performance issue for to me is when everything is doing something together, I can't get separation, I can't get paid for being right, and then your mistakes still get punished. Historically, we've done better in upside than downside, but our beta is less than one, and if you look at our risk budget, 90% of it comes from our stocks themselves, not from macro factors, not dependent on the market going up or down, it's not dependent on growth versus value.
Aside from talking stocks, Rivers and I had an engaging discussion of the role of themes in investing. Should the tech investor bet on hot buzz-phrases like artificial intelligence?
Not exactly.
"You and I could name all these really cool themes, A.I. and machine learning," he says, but once the hype has taken over, "How many ways are there to play those two things? Zero? or Zero?"
Although $97 billion Nvidia (NVDA) was never going to be within his mid-cap mandate, Rivers shares an observation of what happens when one goes hunting for investments in a hot theme.
"I was at a private conference out in San Francisco in the Spring, talking to guys actually trying to use it [artificial intelligence.] I asked them, what do you guys use for chips. None of them use Nvidia."
Rivers laughed. "I said, wait, wait, wait! They said, 'Yeah, well, we started with Nvidia, when we did it [A.I. workloads] the first time. But now we use --,' and they named three companies I'd never heard of, all these private chip suppliers...
More