Trade with confidence. Are you a professional trader? Be the first to get the alert with Benzinga Pro's real-time newsfeed and audio squawk and never miss an opportunity again.
Don't miss the chance to try it FREE today.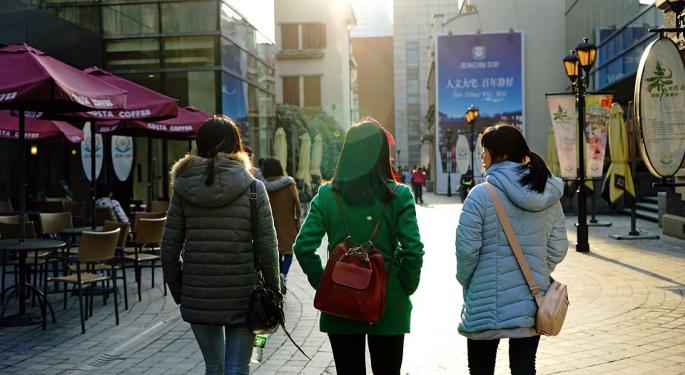 In a new article, YoungChinaBiz discussed the possibility that Alibaba Group Holding Ltd BABA's new $3 billion bank loan is setting the company up for a high-profile acquisition of either Groupon Inc GRPN or Yahoo! Inc. YHOO.
The article suggests that the loan hints at a possible acquisition because Alibaba already had $18 billion on its balance sheet at the end of last year and could now be lining up the cash for a large buyout.
"At the end of the day, I would put chances for a Groupon bid a bit higher than a Yahoo stake buyout, though I would still peg a Groupon bid at only 50-50," the author projected.
Groupon's stock surged more than 80 percent in the days following Alibaba's disclosure of a 5.6 percent stake in the company last month. As soon as the position was disclosed, the market began to speculate about a possible full buyout in the future.
However, a source close to the matter told Benzinga that investors shouldn't jump to conclusions about the stake and Alibaba takes minority positions in a large number of smaller companies without plans to take majority stakes.
Source: Don't Jump To Conclusions On Alibaba's Groupon Stake
If Yahoo can find a buyer for its core business, such as Verizon Communications Inc. VZ, Alibaba could buy out Yahoo's shell company and essentially buy back Yahoo's large stake in Alibaba without paying capital gains taxes on the stake.
© 2016 Benzinga.com. Benzinga does not provide investment advice. All rights reserved.