Yesterday, Royal Caribbean Cruises (RCL) reported better than expected earnings and upped its guidance, pushing its shares to a new all-time high. Today, it was upgraded by Goldman Sachs, but the revision was done ever-so grudgingly.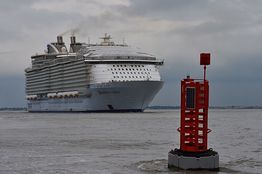 Goldman Sachs analyst Stephen Grambling and team explain why they had a Sell rating on Royal Caribbean...and why they upgraded it to Neutral with a $115 price target:
We upgrade RCL to Neutral from Sell, as it is clear our thesis has failed to materialize...Our original view for the Sell rating was as follows:
Cruise would likely be a relative laggard in our coverage as corporate profits rebound...
More