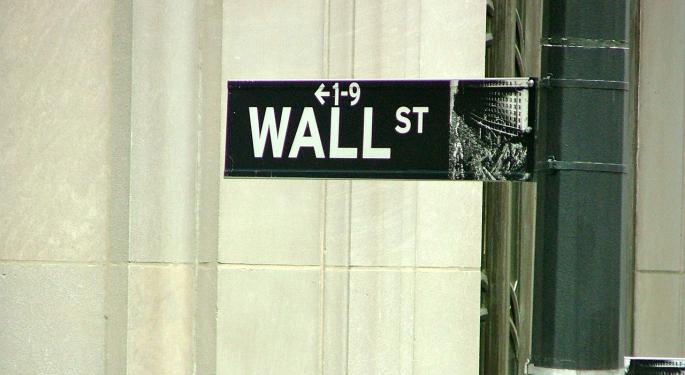 A new week full of earnings is ahead of us. Here is a look at what analysts at Argus Research are most focused on.
Earnings, Earnings, Earnings
Earnings season moves into to full force this week with many giants within the Energy, Industrial, Healthcare, Consumer and Technology segment reporting their quarterly results.
Consensus estimates imply a 5 percent year-over-year decline in profits, but analysts at Argus are calling for results to come in closer to the break-even mark.
Federal Reserve Meeting
The Federal Reserve will meet on Tuesday and Wednesday and a rate hike announcement is "highly unlikely." In fact, analysts at Argus are speculating a rate hike announcement won't even come this year.
The analysts further suggested that interest rates are being driven by supply and demand factors, rather than traditional fundamentals including inflation and economic expansion.
GDP Announcement
The U.S. government will report on Friday its second quarter GDP. Analysts at Argus are modeling a "sharp increase" to the first quarter's reading of 1.1 percent and should come in at 2.3 percent.
Industrial activity likely picked up as well in the second quarter as the U.S. dollar and oil prices stabilized.
Notable Stock Mentions
Moving on to individual stocks to keep an eye on, analysts at Argus upgraded the following stocks to Buy last week:
UnitedHealth Group Inc UNH 1.48%, and Charter Communications, Inc. CHTR 0.59%
The following stocks saw an increase in their respective price targets: 1) Genuine Parts Company GPC 0.48%, Packaging Corp Of America PKG 0.28%, Johnson & Johnson JNJ 0.42%, Illinois Tool Works Inc. ITW 0.1%, Lockheed Martin Corporation LMT 0.8%, Domino's Pizza, Inc. (DPZ), Halliburton Company HAL 2.95% and International Business Machines Corp. IBM 0.07%.
© 2016 Benzinga.com. Benzinga does not provide investment advice. All rights reserved.