The GBP/USD broke out of a consolidation range in last week's trading.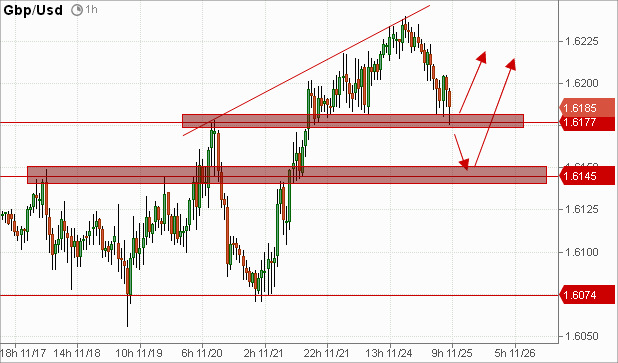 .The pullback can be seen as natural considering the fairly strong run-up in the pair to in the 2nd half of last week, and I will remain bullish on this pair as long as price remains above the 1.6145 pivot. What I would be looking for now is signs that the retrace could be over. One level at which we may find support is near current prices, as the old level of resistance near 1.6175 may turn to support. However below that I would be looking at the aforementioned 1.6145 pivot.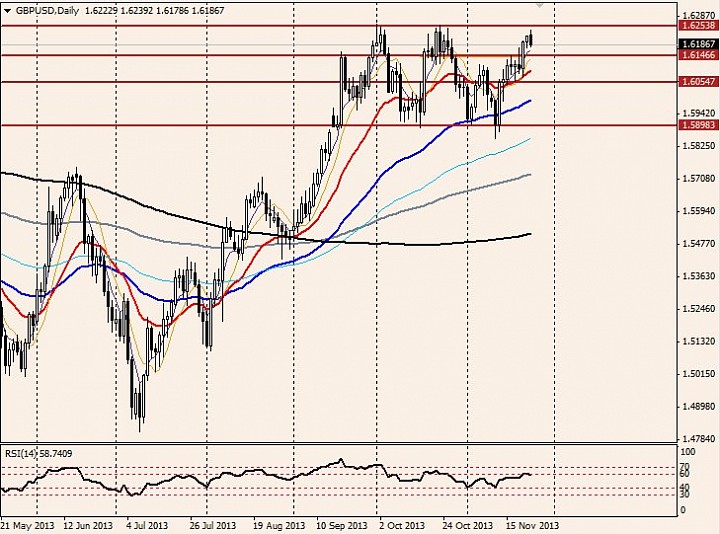 Looking very quickly at the daily picture we see that the recent peak in the hourly chart came very close to testing the highs set in the pair from early and mid October. Those levels likely have clusters of orders centered around them and therefore make sense that they would act as resistance. It therefore is prudent to keep the bearish scenario in the back of one's mind, as we could be establishing a wide range, which would mean we are currently near the top of the range.
Therefore, this could turn out to be an interesting week for the GBP and we should watch for any important catalysts that come from data for either the USD or the GBP.