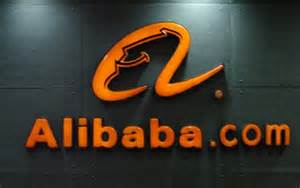 Alibaba Group Holding Limited (BABA) is getting hit with a barrage of bad news that simply won't stop. So far this year, the Chinese e-commerce giant has had one thing go wrong after another. First, the company released quarterly earnings that badly missed estimates. Alibaba reported $4.2 billion in revenue last quarter, which represented 40% growth but still fell short of the $4.45 billion expected by analysts.
Then, the stock was hit by reports that Alibaba was ordered by the Taiwan government to leave the country within six months. If that wasn't bad enough, the stock may come under even more pressure as it faces a series of brutal lock-up periods ending. This month, 430 million Alibaba shares are about to hit the market as the first lockup period expires and insiders bail out. That's only a prelude to an even bigger, 1.5 billion shares that will be unloaded when a subsequent lockup expires in September.
Because of all this, it's no surprise that shares of Alibaba are down from $120 per share at the peak last year, to just $85, and there may be more pain in store yet.