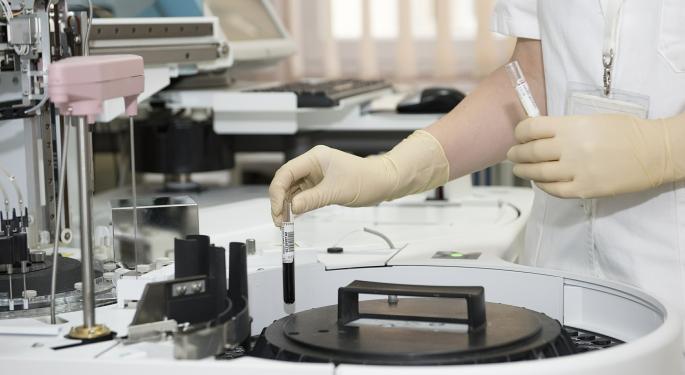 The "miracle drug" that could save the lives and well-being for hundreds of people may have just received some great news.
Dr. Ron Farkas has left the U.S. Food & Drug Administration, people familiar with the matter told Benzinga. Why would his departure raise hope for the "miracle drug" -- eteplirsen --produced by Sarepta Therapeutics Inc SRPT 7.71%?
"A 13-member FDA advisory committee voted against approving eteplirsen, a treatment for Duchenne muscular dystrophy by Sarepta Therapeutics, concluding that there wasn't sufficient evidence the drug was effective," Wall Street Journal opined in April. Farkas was the drug's most vocal critic, although there were many other FDA members who agreed there was little efficacy for eteplirsen.
Farkas had issues "with the randomized controlled trials (two phase 2 studies and one phase 3 study) and open-label extension studies conducted by the sponsor."
Shares of Sarepta spiked more than 12 percent in Tuesday's after-hours session, when Jenn McNary
https://twitter.com/jennmcnary/status/775804726227116032
at 5:13 p.m. ET, "Seems like Ron Farkas is no longer at the @US_FDA."
Shortly after, Benzinga confirmed Farkas was no longer listed in the FDA's Silver Springs directory. A source told Benzinga that Farkas' last day was Friday, September 9.
McNary has two children who suffer from Duchenne Muscular Dystrophy (DMD) and has been one of eteplirsen's strongest advocates. Farkas' departure would "
https://twitter.com/adamfeuerstein/status/775816683675979777
" for eteplirsen.
The Street's Adam Feuerstein said there was another side to the rumor -- Farkas joined Parexel PRXL 1.3%. A senior director at Parexel told Benzinga he wasn't aware of Ron Farkas.
Sarepta's stock closed at $25.60, down 7.7 percent on the day.

© 2016 Benzinga.com. Benzinga does not provide investment advice. All rights reserved.