I have been harping on the positive data coming out of the UK over the last couple of months, and now we have some action from the BOE in the form of upwardly revised expectations for growth in the 3rd quarter in its Minutes.
The UK central bank now forecasts growth in the current quarter to be 0.7%, from its originally stated 0.5% and said that recent data "tentatively suggested" the economy would remain strong in the final quarter as well. The revision also makes it less likely that the BOE will undertake an increase of its bond purchase plan, something that has also helped to bolster the GBP.
We have been mainly focused on the
EUR/GBP pair when it comes to playing the better UK macro figures, as its performance is relatively better than what is happening in the Euro-zone.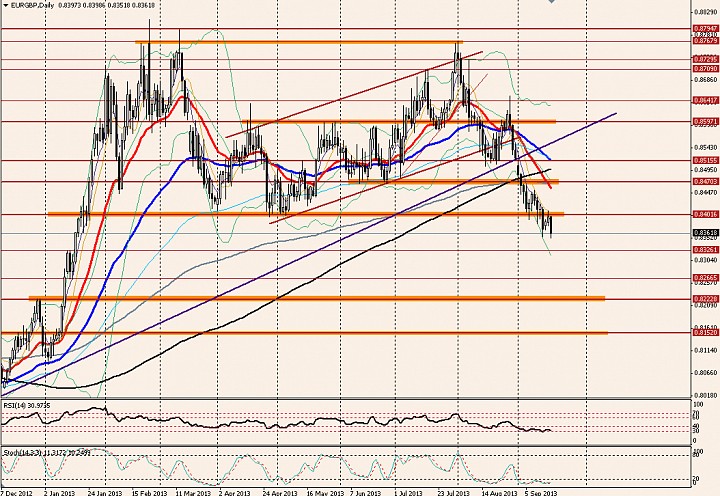 The data did help the
EUR/GBP pair to slide down to test its lows from yesterday at 0.8355.

In addition, the pair showed a good bearish technical signal by bouncing down off its old support level at 0.84, turning it into resistance. As long as it remains below that level it keeps its bearish posture, with our medium term target at 0.8230.

One thing that does concern me a bit is that the RSI reading has been bouncing along the 30 level while prices have continued downward, creating a bit of bullish divergence in the pair. It's something to monitor, as it would be good to see that condition resolve before there is a further push down.

Still its good to see the BOE get a bit more bullish on the economy as the macro data continues to support my thesis of a stronger GBP in this pair.

- Nick