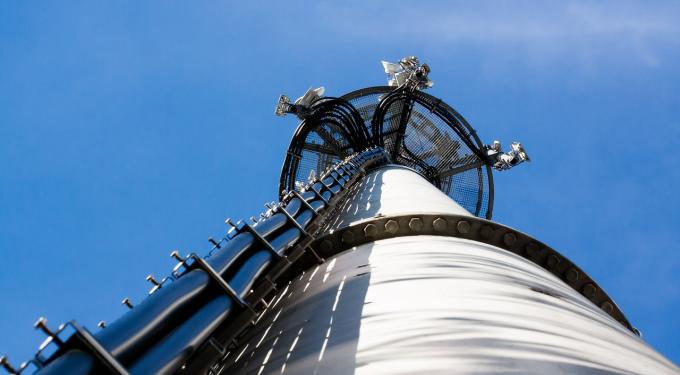 On Thursday, Morgan Stanley analyst Simon Flannery published a report titled "Upgrading AMT, Overweight All 3 Towers as We Look Ahead to 2016," looking at a 22 percent average total return for the group.
Flannery upgraded wireless REIT American Tower Corp AMT 0.83% to Overweight and raised the American Tower Corp target price by 14.8 percent to $116 per share.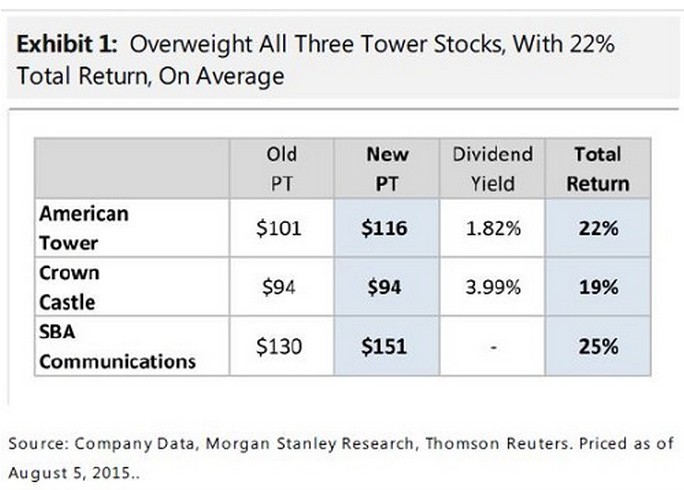 Morgan's top pick in the sector remains SBA Communications Corporation SBAC 0.17%, the lone remaining C-Corp of the group. Flannery raised his SBA Communications Corporation target price by over 16 percent to $151 per share.
Related Link: Wireless REIT Crown Castle International Solely Focused On U.S. Markets And Fiber
Crown Castle International Corp CCI 0.21% currently pays a distribution yielding ~4 percent; however, the report noted that dedicated real estate investors only hold 2 percent of the Crown Castle International Corp shares.
As more REIT investors become familiar with the wireless tower sector, this could create additional demand for Crown Castle International Corp shares. The Crown Castle International Corp target price remained unchanged at $94 per share, or ~15 percent higher than current levels.
Tales Of The Tape: Past Year And Five-Year Checkup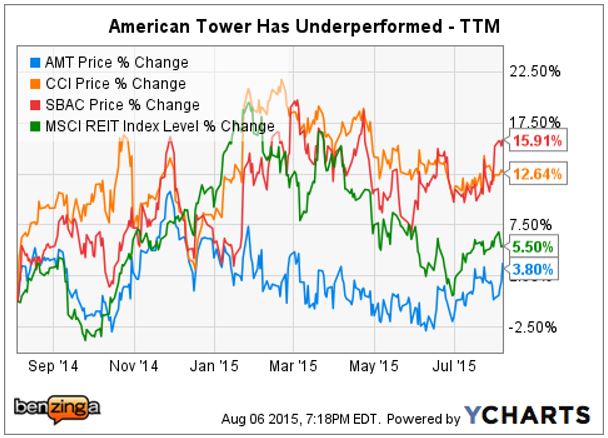 The MSCI REIT Index (RMZ) is a good proxy for the broader equity REIT sector, and perhaps the best benchmark for this troika of stocks.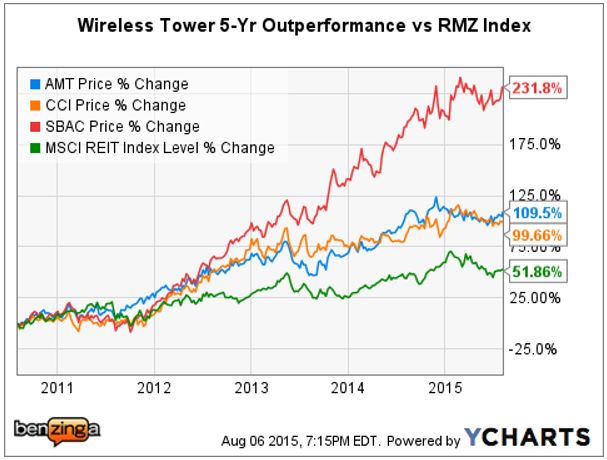 While SBA Communications Corporation shareholders have...
More