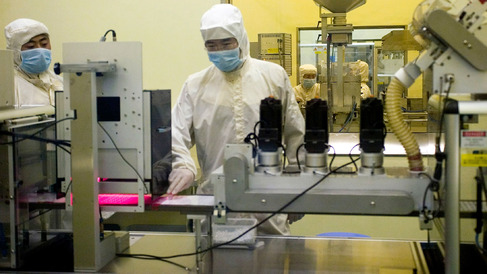 A Pfizer Inc. plant in China that was being inspected by Food and Drug Administration regulators in order to ship drugs to the U.S. kept a second set of quality and manufacturing records that didn't match official ones, according to an FDA review of the facility.
During an April inspection of Pfizer's plant in the northern Chinese city of Dalian, FDA inspectors said in their report that employees hid quality failures, used expired manufacturing materials or ones that hadn't been recently checked, and retested failing products until they passed.
Details of the inspection were described in an FDA report called a Form 483 that was obtained by Bloomberg News. Mackay Jimeson, a Pfizer spokesman, confirmed Pfizer's ownership of the plant.
"Pfizer has responded and addressed the issues raised during a pre-approval inspection of our manufacturing site at Dalian," Jimeson said in an e-mailed statement. "The issues cited in the FDA Form 483 do not indicate any quality or safety concerns and do not have any impact on products currently on the market manufactured at the Dalian site. Patient safety is of utmost importance to Pfizer, and Pfizer is committed to ensuring the safety and quality of our medicines."
Jimeson declined to say what products the plant manufactures. The FDA...
More