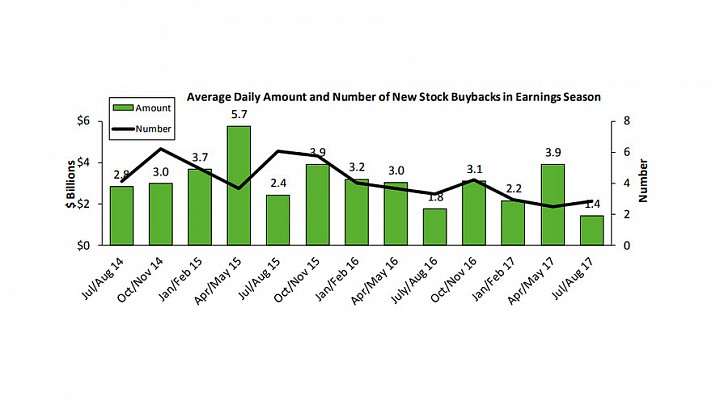 One consequence of higher share prices for U.S. stocks this earnings season is that companies have pulled back considerably from buying back their own shares, but one area where that doesn't appear to be the case is at big banks.
New stock buybacks so far this earnings season have been disappointing and are at their lowest levels in five years, said TrimTabs Investment Research in a note Monday.
According to TrimTabs, an average of 2.8 S&P 500 companies have announced $1.4 billion in buybacks on a daily basis over the past five weeks of earnings season, the lowest such volume since May 2012. That's part of a broader trend as equity prices have consistently carved out records over the year. The S&P 500 index SPX, +1.00 is up 10% for the year, while the Dow Jones Industrial Average DJIA, +0.62 is up 11% and the Nasdaq Composite Index COMP, +1.34 is up nearly 18%.