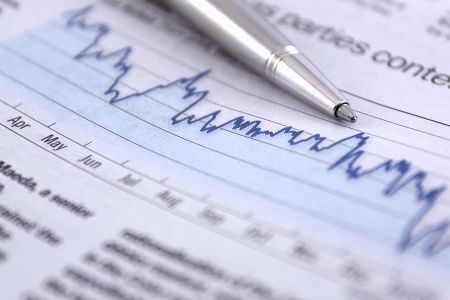 Industrial Production is on pace to post its first full year decline since 2009.
**NEW** As part of the ongoing process to offer new and up-to-date information regarding seasonal and technical investing, we are adding a section to the daily reports that details the stocks that are entering their period of seasonal strength, based on average historical start dates.   Stocks highlighted are for information purposes only and should not be considered as advice to purchase or to sell mentioned securities.   As always, the use of technical and fundamental analysis is encouraged in order to fine tune entry and exit points to average seasonal trends.
Stocks Entering Period of Seasonal Strength Today: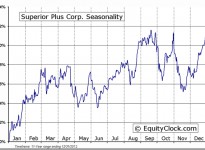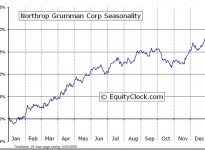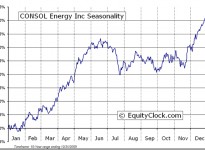 The Markets
Stocks reversed early gains on Tuesday as concerns over further terrorist activity forced investors back to the sidelines.   The S&P 500 Index and Dow Jones Industrial Average both traded up to their respective 200-day moving average lines before giving up the positive momentum that carried over from Monday's session.  In addition to testing this major moving average, the S&P 500 Index reversed course precisely at resistance presented by a declining megaphone pattern on the hourly chart; a trend of lower-lows and lower-highs remains apparent on this shorter-term look of the benchmark.  The range of the megaphone pattern now extends below 2000 on the low side and 2060 on the high side, providing a wide range in which the benchmark could trade.  On the daily chart, the battle-lines continue to be the 50 and 200-day moving averages, at 2012 and 2064, respectively.   Seasonally, while the equity market is typically rocky mid-month, stocks typically find a solid footing closer to the end of the month around the US Thanksgiving holiday.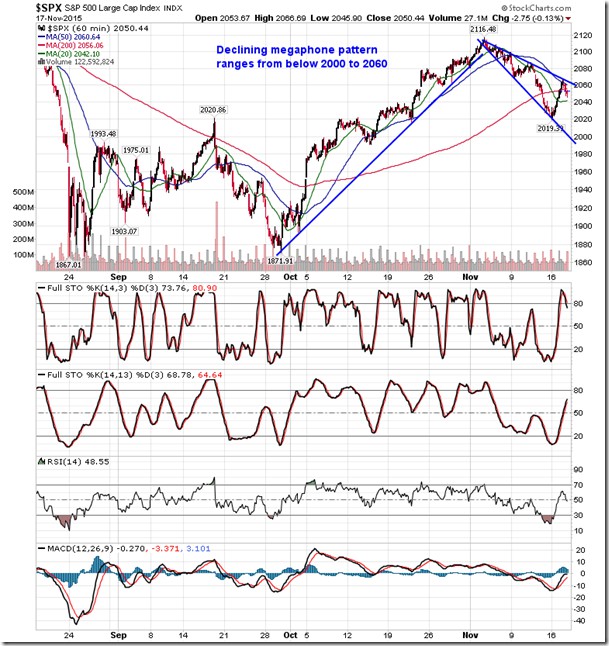 On the economic front, another report on the health (or rather lack of it) of industrial production was released.  The headline print showed that production declined by 0.2% in October, missing estimates calling for a gain of 0.1%.  The manufacturing component, however, rose a solid 0.4%, surpassing the 0.3% consensus estimate.  Stripping out seasonal adjustments, industrial production actually fell by 0.9%, a larger decline than the 0.2% average contraction for October, based on data from the past 50 years.  The manufacturing component actually rose by 0.6%, more than the 0.3% average gain for the month.  The year-to-date trend for each remains below average as commodity prices and diminished export demand continues to weigh.  With further contraction typical in November and December, Industrial Production is on pace to post its first full year decline since 2009, which was in the midst of the economic recession.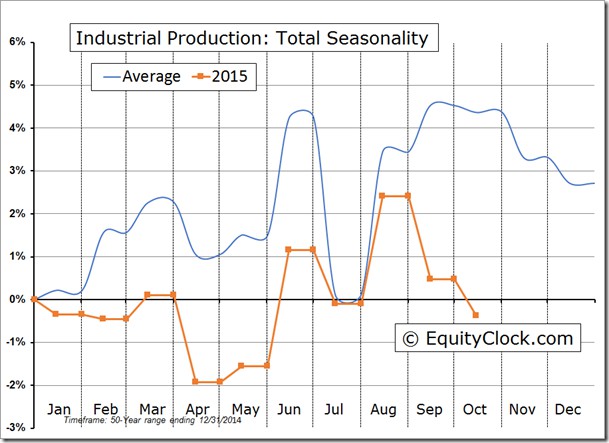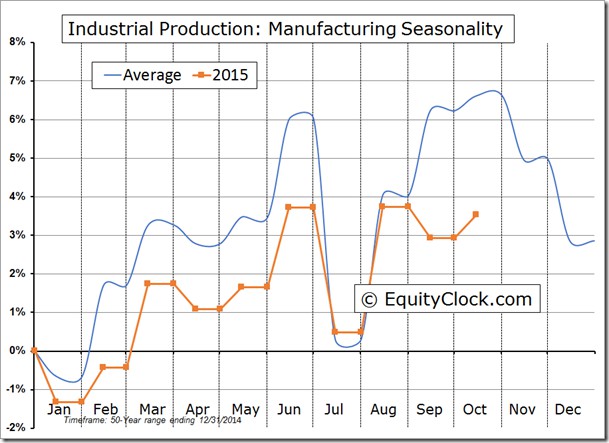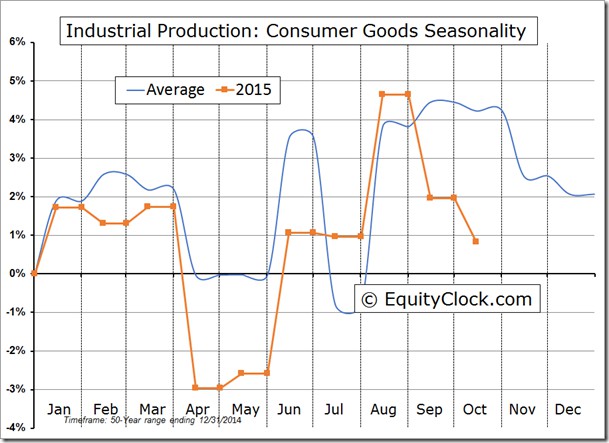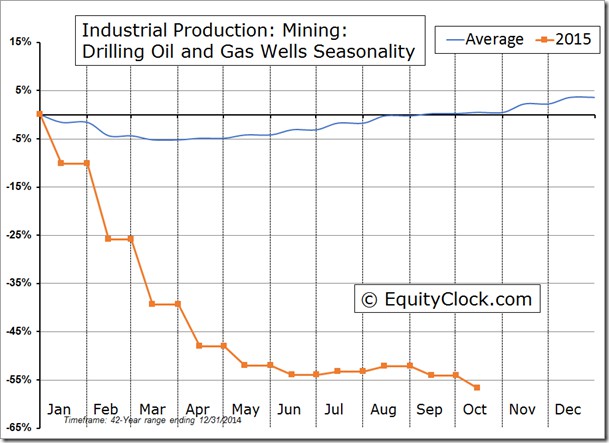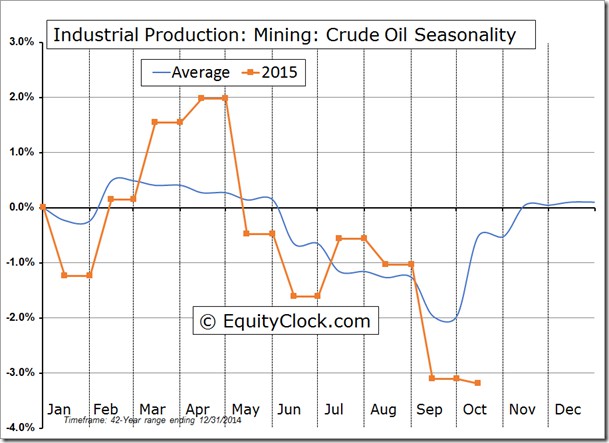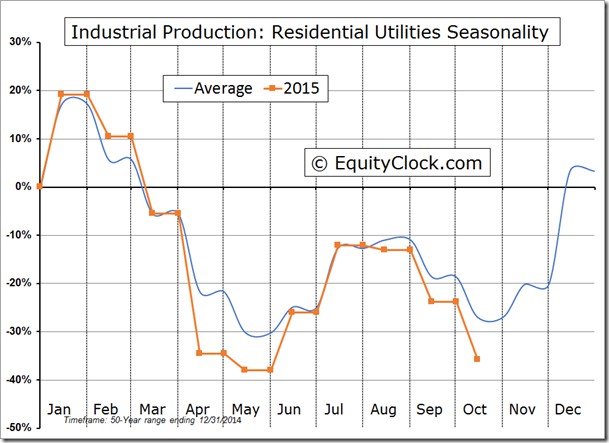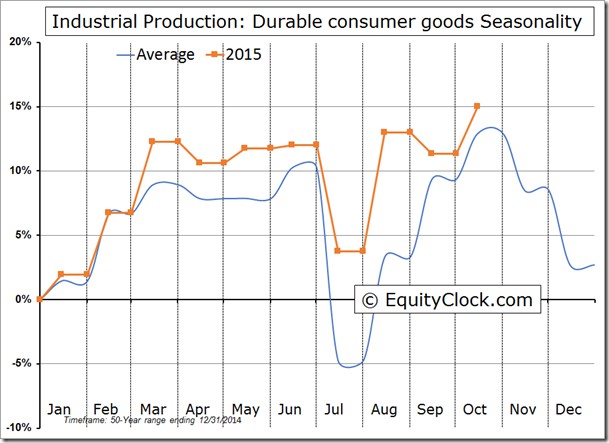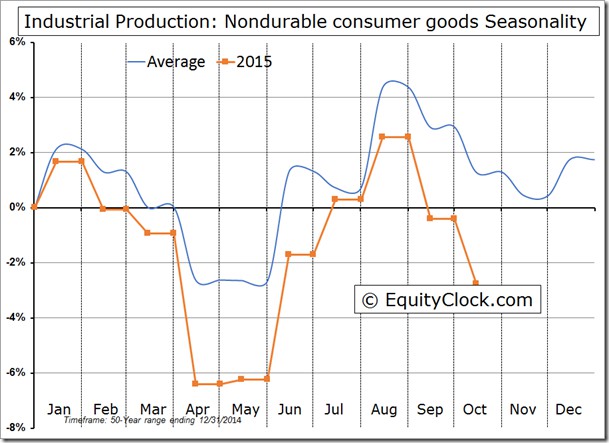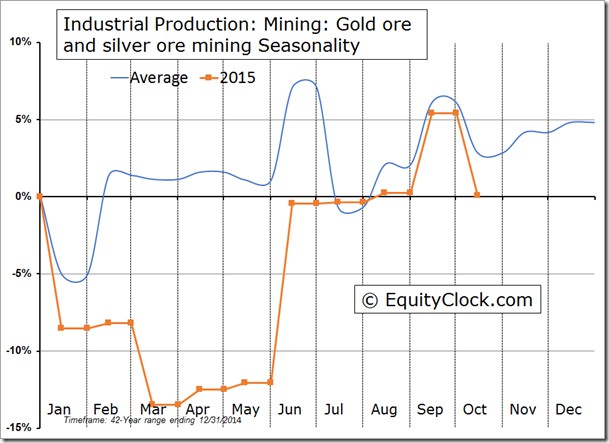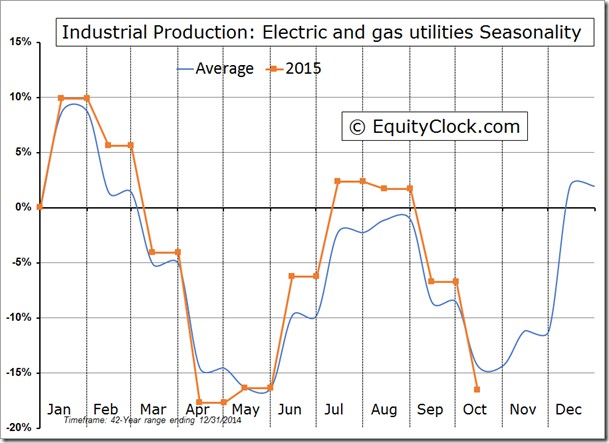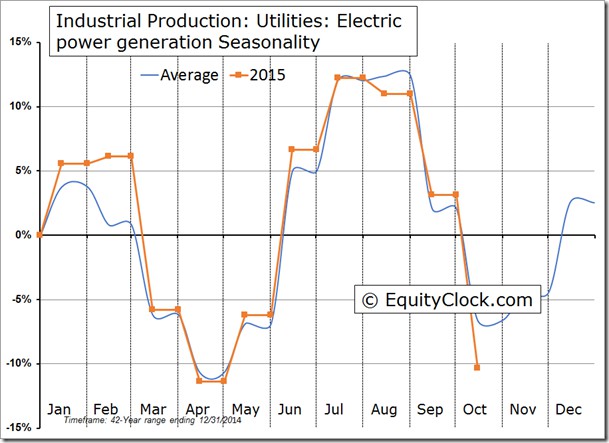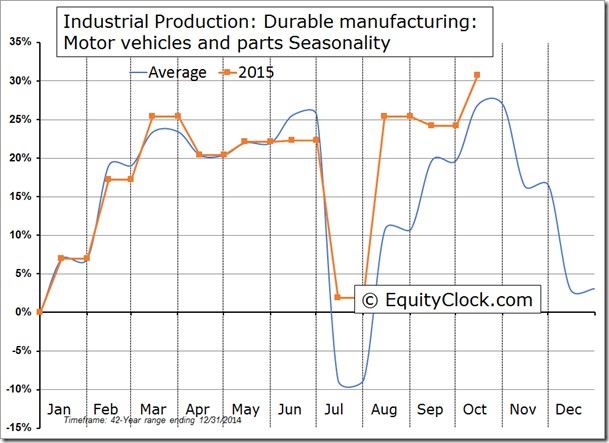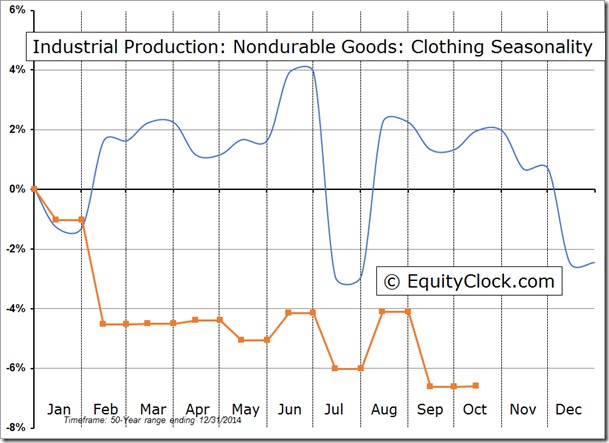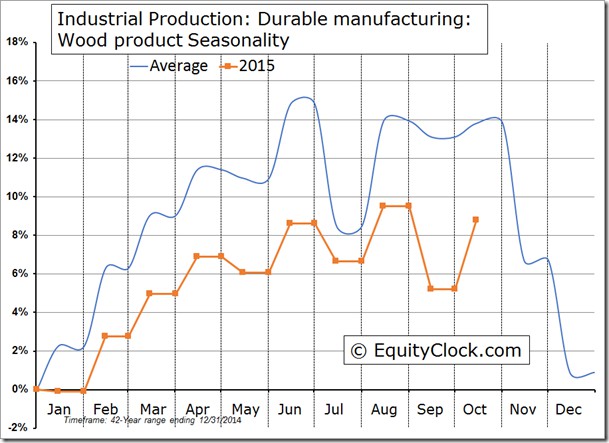 Sentiment on Tuesday, as gauged by the put-call ratio, ended bullish at 0.88.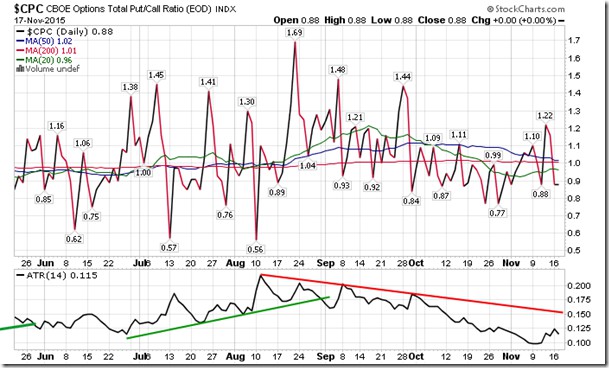 Seasonal charts of companies reporting earnings today:
 
S&P 500 Index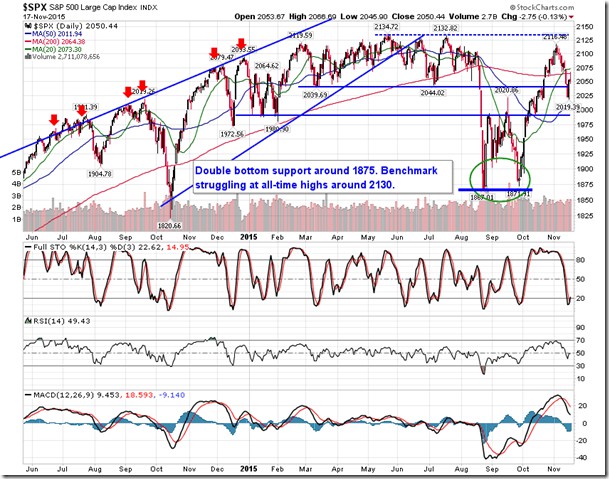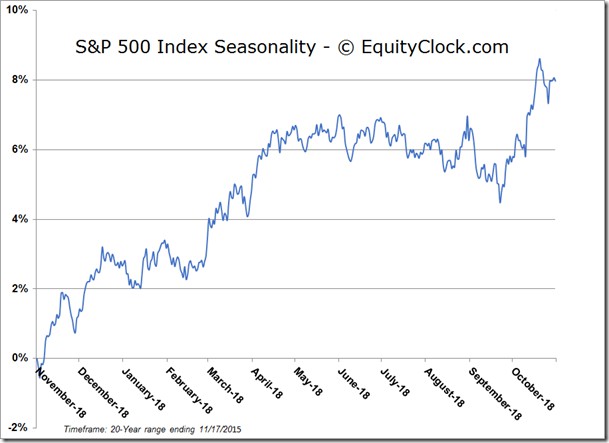 TSE Composite