Summary
This is an update to an article I wrote in September 2014 about the discount retailer Big Lots, which has had a good year since that article was published.
There is a very high position of short sellers in BIG's stock based on concerns that seem at best overblown and at worst downright wrong.
Analysts are turning bullish on the company, as earnings have been strong and are forecast to continue that way.
Since Big Lots is executing well and has a solid growth plan, there remains room for growth.
Background
I wrote a Seeking Alpha PRO article published on September 1, 2014, ("Is Big Lots a Big Buy?") that looked in-depth at the discount retail chain Big Lots (NYSE:BIG). My general conclusion was that Big Lots looked healthy, though it could stand to work on a few things such as its weak web presence.
Since then, the stock has had its ups and downs, but overall is up slightly (it closed at $46.50 on the next trading day after that article, and currently is about $48). Big Lots has held its value and paid its shareholders a dividend of around 1.6%, which, all things considered, hasn't been poor performance during a down year for the market (the SPDR S&P 500 ETF (NYSEARCA:SPY) closed at 195.72 on the same day and currently trades around 193). Nothing spectacular, but BIG turned out to be a solid performer that doesn't cause too many worries.
However, not everybody is happy about the solid Big Lots stock performance. That may provide some opportunity for the rest of us.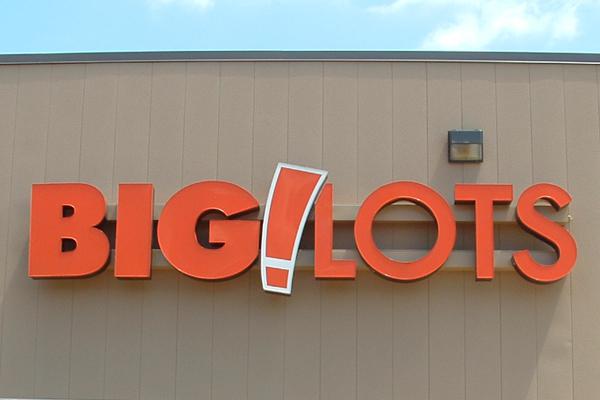 Shorts Are Crawling All Over Big Lots
Short interest in Big Lots, as a percent of shares outstanding, stands at a very high 27.80%.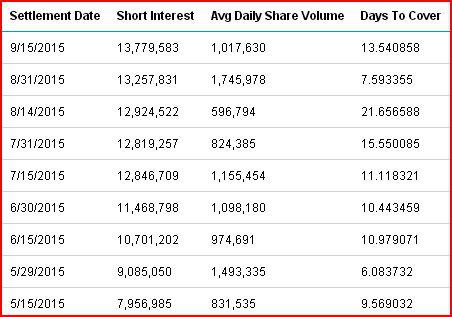 Short interest in Big Lots (Source: NASDAQ.com)
While the short interest in Big Lots is not quite at Lumber Liquidators' (NYSE:LL) levels (43.64%), BIG still pops up on my screen of highly shorted stocks, and seems to get higher on that list with regularity. Given the aforesaid steady performance of the stock price, that led me to investigate to see what the shorts might think they are seeing that the broader market is missing.
Is Big Lots In Trouble?
The first place to look is recent earnings. During the second quarter of 2015, BIG earned $0.40 on revenue of $1.21 billion. Both of those beat estimates, with the revenue +0.8% year over year. In fact, earnings have been strong all year and consistently have beaten estimates.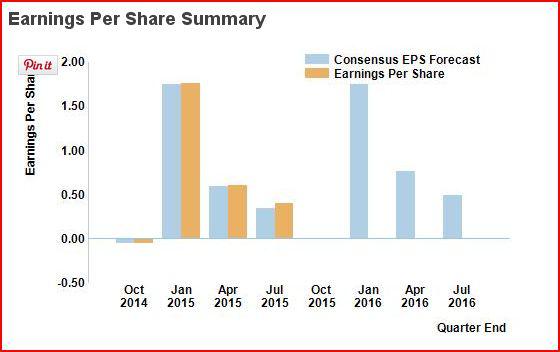 Like other retailers, Big Lots traditionally makes most of its money during the holiday season. That pattern appears to be holding steady, and, as the chart shows, the forecasts are in line with that...
More