Here are five things you must know for Thursday, Jan. 4:
Tesla Inc. (TSLA - Get Report) shares were falling 2.3% in premarket trading Thursday, Jan. 4, after the company disclosed that it delivered just 1,550 Model 3 electric vehicles in the fourth quarter, far below the roughly 4,000 vehicles that analysts had anticipated.
The electric carmaker also said it produced 2,425 Model 3 cars in the three-month period and pushed back its ambitious goal of producing 5,000 Model 3 cars a week until the end of the second quarter.
The report suggested Tesla was still having trouble ramping up production of the less expensive Model 3 electric car that much of the company's future growth is tied to.
2. -- Intel Responds to Reports of Security Flaw
Intel Corp. (INTC - Get Report) , responding to a report that its chips contained a feature that could be vulnerable to hacking, said many types of processors were affected by the security flaw, and that it was working with Advanced Micro Devices Inc. (AMD - Get Report) , SoftBank Group Corp.'s ARM Holdings and operating system vendors to address the issue.
A story from The Register on Tuesday, Jan. 2, suggested the problem was specific to Intel central processing units, and that operating system patches meant to fix the issue could yield performance hits of 5% to 30%, depending on the workload in question. It also noted remarks from an AMD engineer that suggested AMD's CPUs don't possess the security flaw.
Intel said Wednesday, Jan. 3, that "any performance impacts are workload-dependent, and, for the average computer user, should not be significant and will be mitigated over time."
AMD responded shortly thereafter asserting there's "near zero risk to AMD processors at this time" on account of the issue. The company later defended its claim with findings from a Google security research team that originally uncovered the security vulnerabilities last year.
Intel shares tumbled 3.4% on Wednesday and were down another 1.4% in premarket trading on Thursday. AMD shares jumped 5.2% on Wednesday and were rising a further 2.8% in premarket trading.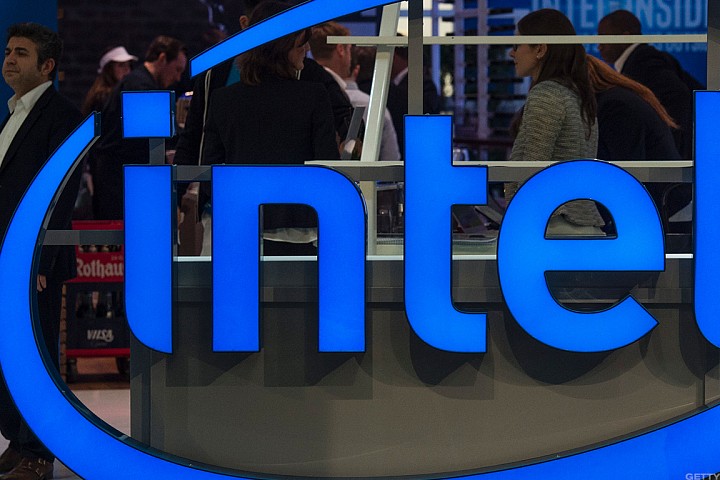 3. -- Dow 25,000 Anyone?
U.S. stock futures pointed to gains for Wall Street on Thursday and suggested it was possible the Dow Jones Industrial Average could cross 25,000 after another record close -- at 24,922.68 -- in the previous session.
The Dow, the S&P 500 and Nasdaq jumped to new records on Wednesday, as global markets continued to ride a bullish wave powered by synchronized growth and accelerating corporate profits.
The economic calendar in the U.S. on Thursday includes the ADP National Employment Report for December at 8:15 a.m. ET, weekly Jobless Claims at 8:30 a.m., and Oil Inventories for the week ended Dec. 29, at 11 a.m.
More