Summary
TD delivers strong third-quarter results - exceeds analysts' expectations, increases capital ratio, manages costs effectively and contains credit losses.
My top choice among the Big Five banks is TD Bank, Canada's largest bank by assets, second-largest by market capitalization, and one of the country's most admired companies.
Total return potential of 15% over the next 12 months to 18 months.
In the Canadian banking industry, five banks stand well above the rest in terms of assets, deposits and capitalization. These five banks are referred to colloquially as the "Big Five." All five are headquartered in Toronto and are classified as Schedule 1 domestic banks operating in Canada under government charter. Cumulatively, the Big Five banks account for close to 90% of the banking industry in Canada.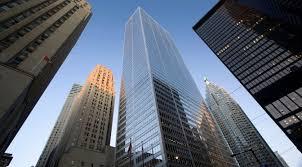 Bank Towers, Toronto, Ontario. Source Google Images
In full disclosure, I have owned full positions in three of the Big Five banks for some 30 years now - namely, Toronto Dominion Bank (NYSE:TD), Royal Bank of Canada (NYSE:RY) and Bank of Nova Scotia (NYSE:BNS), or Scotiabank, as it is known colloquially. All three have been solid investments. I also own an underweight position in Bank of Montreal (NYSE:BMO), which has been a strong performer as well, as the following long-term stock chart illustrates.
On March 31, I published an article on Seeking Alpha entitled, A Good Time To Buy The 'Big Five' Canadian Bank Stocks. The stocks have gained an average 8.6% since then, excluding dividends. Subsequently, on May 31, I published an article focusing specifically on TD Bank, entitled, Toronto-Dominion Bank: Tops Among The Big 5 Canadian Banks.
My top choice among the Big Five banks is the Toronto-Dominion Bank, which is Canada's largest bank by assets, second-largest by market capitalization, and one of the country's most admired companies. Not only is it the top holding in my portfolio, but it is also my bank of choice for my personal banking for more than 30 years.
The Toronto-Dominion Bank and its subsidiaries are collectively known as TD Bank Group. With over 80,000 employees and some 2,400 retail locations, the bank offers a full range of financial products and services to approximately 25 million customers worldwide through three key business lines: Canadian Retail; U.S. Retail, including TD's investment in TD Ameritrade; and Wholesale Banking, including TD Securities.
TD had $1.2 trillion in assets, as of the end of third-quarter 2016, with a market cap of $108.5 billion as of August 30th. TD also ranks among the world's leading online financial services firms, with some 11 million online and mobile customers. The Toronto-Dominion Bank trades on the Toronto and New York stock exchanges under the symbol "TD".
The Toronto-Dominion Bank is a chartered bank subject to the provisions of the Bank Act of Canada. The bank was formed on February 1, 1955 through the amalgamation of The Bank of Toronto, chartered in 1855, and The Dominion Bank, chartered in 1869. TD Bank, as it is commonly known, trades on the Toronto and New York stock exchanges under the symbol "TD".
TD Bank is one of 42 of the S&P/TSX 60 companies that list their shares on both Canadian and U.S. exchanges. In the case of TD Bank, it is dual-listed on the Toronto Stock Exchange (TSX) and the New York Stock Exchange (NYSE). Given the higher trading volume on the TSX, I have used the TSX and Canadian currency in this article, unless otherwise noted.
Very few banks globally have performed as well as TD Bank over the last 15 years. The bank has built a strong franchise, with satisfied customers. For the first 10 years in a row of the J.D. Power Canadian Retail Banking Satisfaction Study (2009 to 2015 inclusive), TD was named "Highest in Customer Satisfaction Among the Big Five Retail Banks" in Canada. This year, TD ranked a close second to Royal Bank, with overall customer satisfaction scores of 761 and 765, respectively.
Analysts who cover the financial sector have been expressing concern and short sellers have been circling Canadian banks for more than a year now. Heading into the bank reporting season, which began last week, analysts expected the Big Five banks to report no growth in earnings due to a weak domestic economy, highly indebted Canadian consumers and the struggling energy sector.
Although Canadian bank stocks have rebounded from a dip in January of this year, most are little or no higher today than they were two years ago:
S&P/TSX Composite Index Banks
However, results from all Big Five banks over this past week demonstrate that a lot is going right for them, despite the challenging environment. After adjusting for one-time items, core earnings, which point to the banks' underlying operating performance, was up a solid 6.7% over last year. The banks also benefited from ongoing efforts to cut costs, making them more efficient. Recent layoffs contributed to the cost cutting, but investments in mobile banking services by all the banks are also paying off.
"You can imagine opening an account on a mobile device in seven to eight minutes is pleasing to the customer," Bank of Montreal's CEO Bill Downe said during the bank's earnings conference call with analysts last week. "It is also much more efficient."
My positive investment thesis on TD Bank remains intact following the bank's announcement of solid third-quarter 2016 results on August 25th. Results were ahead of analysts' expectations, underpinned by strong growth in capital markets, U.S. retail and wholesale banking, and lower than expected loan losses.
Total revenue amounted to $8.70 billion, up 9% year over year and $60 million better than analysts' expectations. The increase was largely due to higher net interest income, trading, and other income. Loan loss provisions were $42 million better than analysts' expectations.
Source: TD Bank website
Core cash earnings were $2.4 billion, an increase of 6% from a year ago, and earnings per share were $1.27, also up 6% from Q3 of last year and ahead of analysts' consensus of $1.21.
TD's U.S. retail bank had a record quarter, with earnings, excluding Ameritrade, of $663 million, better than analysts' consensus forecast of $615 million. On a U.S. dollar basis, revenue growth was 7%, earnings growth was 14% and expense growth, including acquisitions, was 3%, resulting in almost 4% of operating leverage. Loan growth trends were solid, with total loans increasing a healthy 13% year over year, driven by growth in both personal and commercial - up 8% and 17%, respectively, versus the prior year. TD continues to gain traction in its U.S. retail business and I expect the bank's returns will continue to rise over time.
Source: TD Bank website
U.S. P&C Earnings Increased by 14% YoY on a U.S. Dollar Basis
$MM USD
Q3/15
Q2/16
Q3/16
QoQ
YoY
Income Statement
Revenue
1,687
1,725
1,810
5%
7%
PCLs
122
123
130
6%
7%
Expenses
1,024
1,067
1,058
-1%
3%
Net Income (ex AMTD)
450
459
512
12%
14%
Loans:
Personal Loans
56,900
60,800
61,500
1%
8%
Commercial Loans
65,400
73,300
76,200
4%
17%
Total
122,300
134,100
137,700
3%
13%
Net Interest Margin
3.05%
3.11%
3.14%
0.03%
0.09%
Click to enlarge
In TD's Canadian Retail segment, which I consider to be best-in-class among its domestic peers, sound fundamentals in the bank's personal and commercial banking and wealth businesses were offset by the impact of the Fort McMurray wildfires and a higher tax rate. Canadian retail bank earnings, including wealth and insurance, were $1.51 billion, lower than analysts' forecast of $1.59 billion.
Source: TD Bank website
TD Bank has a medium-term objective of 7% growth for its Canadian banking division, a goal TD reiterated on Thursday's conference call. The division is the bank's largest and currently generates about half the company's profit.
TD's wealth business had a very strong quarter, with double-digit earnings growth and another quarter of $10 billion in net asset growth. The insurance business saw earnings decline, as improvement in the prior year's claims development was offset by higher claims costs relating to the Fort McMurray wildfires, which negatively affected results by approximately $70 million. Insurance claims increased $92 million year over year due to the wildfires. This is a one-off item and not symptomatic of any broader issues in the Canadian retail banking segment.
TD's wholesale banking segment, which includes capital markets and corporate lending, delivered an impressive quarter, with earnings up 26% from a year ago to $302 million. Growth was broad-based, led by higher fee income in Canada and increased activity in the bank's U.S. product offerings for corporate, institutional and government clients. Fees from underwriting and advisory revenue jumped to $177 million from $122 million, while trading revenue increased 5% to $447 million.
Source: TD Bank website
Operating leverage was up 1% year over year; however, TD noted that accounting for acquisitions and foreign exchange exposure can muddle its operating leverage. The table below shows TD's disclosure of revenue and expense growth excluding these factors, resulting in an impressive operating leverage gain of 3.0% in the third quarter. The Canadian and U.S. retail banking segments have demonstrated consistent efficiency gains over time, and I expect further benefits as TD continues to drive forward its restructuring initiatives and continues to focus on improving productivity.
TD's Results Excluding Acquisitions and Foreign Exchange
Q1 16
Q2 16
Q3 16
Revenue Growth YoY
4.0%
4.0%
5.0%
Expense Growth YoY
1.0%
1.0%
2.0%
Operating Leverage YoY
3.0%
3.0%
3.0%
Click to enlarge
There were no material signs of credit weakness in the quarter and credit quality was better than analysts expected. TD's provisions for credit losses decreased by about 250 basis points sequentially to $556 million, partly because of stabilizing oil prices. This was lower than analysts' consensus forecast of $600 million.
Oil and gas loan losses decreased by...
More