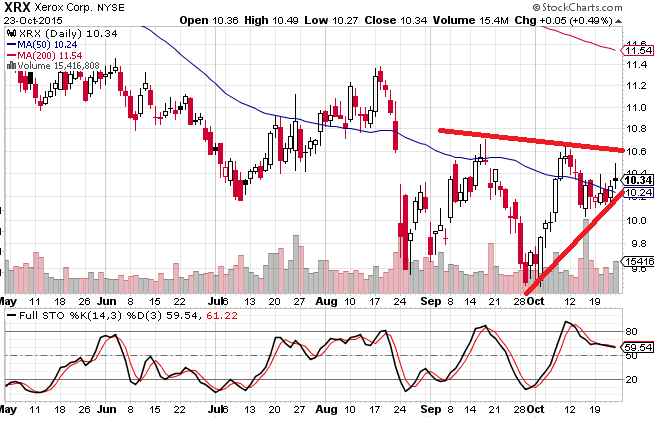 Xerox Corp had a loss of $34 million, or 4 cents a share, in the third quarter, after earnings of $266 million, or 23 cents a share, in the year-earlier period. 
Excluding special charges, adjusted per-share earnings came to 24 cents, ahead of the FactSet consensus of 23 cents. Revenue fell to $4.3 billion from $4.8 billion, below the FactSet consensus for $4.5 billion. The company said its board has approved a review of its business portfolio and capital allocation options. Xerox is now expecting fourth-quarter adjusted EPS of 28 cents to 30 cents, surrounding the FactSet consensus of 29 cents.
Stocks are forming triangle. Today stocks can test resistance at 10,5-10,55 per share.