After almost a year of intense investigations and entertaining Congressional hearings, the most damning piece of evidence the Left has uncovered in its 'Russigate Probe' is an email exchange between Donald Trump Jr. and a British publicist which resulted in a meeting that basically turned out to be a hoax to promote a Russian political propaganda movie.
So, what do you do when you desire a specific outcome in an investigation but the facts just don't support it? Well, you cast a wider net and just keep digging, of course.
Just yesterday we noted that Special Counsel Mueller is apparently going after Paul Manafort's son-in-law (see: Mueller Goes After Manafort's Family; Sought Cooperation From Son-In-Law Jeffrey Yohai) and today we learn that Congress is ready to go after Trump's longtime secretary, Rhonna Graff. Here's more from ABC:
Congressional investigators want to question President Donald Trump's longtime personal secretary as part of their ongoing probe into a controversial meeting between Trump campaign officials and a Russian lawyer promising dirt on Hillary Clinton, ABC News has learned.

Rhona Graff, a senior vice president at the Trump Organization who has worked at Trump Tower for nearly 30 years, has acted as a gatekeeper to Trump. She remains a point of contact for the sprawling universe of Trump associates, politicians, reporters and others seeking Trump's time and attention, even now that he's in the White House.

Graff's position in Trump's orbit recently gained attention after Donald Trump Jr. released a June 2016 email exchange with British publicist Rob Goldstone leading up to the meeting with Russian attorney Natalia Veselnitskaya at Trump Tower.

"I can also send this info to your father via Rhona," Goldstone wrote Donald Jr. in the email, "but it is ultra sensitive so wanted to send to you first."

Graff was not on the email chain and it's unclear if Goldstone ever made direct contact with her.

"Since her name is in the email, people will want her to answer questions," said Rep. Peter King, R-New York, a member of the House Intelligence Committee who knows Graff. "If you go into Trump Tower, you're going to mention her name."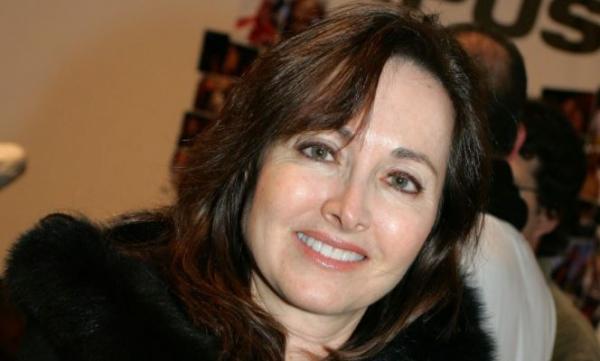 Attorney Alan Futerfas, who serves as outside counsel representing the Trump Organization and its employees, says Graff has not yet been contacted by congressional investigators but we suspect it's only a matter of time.
"We have yet to receive such an inquiry but will, of course, continue to cooperate with any Committee seeking information," Futerfas told ABC News when asked about the possibility of Graff being questioned or asked for records by investigators looking into the Russia matter.

Graff has not been accused of wrongdoing.
So, how long will this go on? Well, if Adam Schiff has his way, the Congressional hearings will persist until (i) they finally find something or (ii) they've managed to interview everyone even remotely connected to Trump including the lawn maintenance folks at Mar-A-Lago.
"We're going to want to hear from everyone connected to this," Rep. Adam Schiff, D-California, the committee's top Democrat, said on July 11. "We're also going to want to see, as referenced in that email, whether the president's assistant received any communications from the Russians as well. That was another channel alluded to in those emails."

The Trump Tower meeting continues to be a focus in the three congressional investigations into Russian election interference.

"I think we should hear from every individual who is mentioned in the Don Jr. email chain to understand what was happening," said Rep. Eric Swalwell, D-California, a member of the House Intelligence Committee.
Can we just dispense with the formalities and run and ancestry report on Graff? She looks a little Russian...