Trade with confidence. Are you a professional trader? Be the first to get the alert with Benzinga Pro's real-time newsfeed and audio squawk and never miss an opportunity again.
Don't miss the chance to try it FREE today.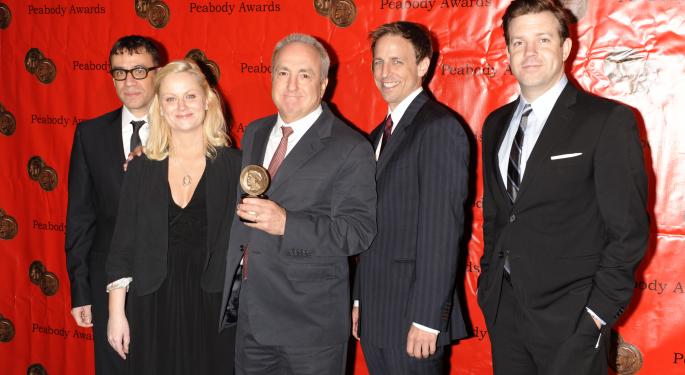 NBC (Comcast Corporation CMCSA 0.06%)'s staple "Saturday Night Live" revealed Monday that starting next season the show will reduce the number of advertisements across its episodes. The move is expected to shed 30 percent of the total commercials, which is akin to two full pods of ads.
It is unclear if the remaining ads will come at a premium cost to make up the difference, but what is clear is that this is fast becoming a new industry trend.
Over the past year, many companies including Viacom, Inc. VIAB 0.46% and Turner have begun reducing the commercial amounts across its programming – in some cases by as much as 50 percent.
With regards to "SNL," it is expected that this will lead to more pre-taped content to help fill time to account for costume/set changes. It is also believed the show will look to bring in more sponsored content, which could lead to branded skits.
© 2016 Benzinga.com. Benzinga does not provide investment advice. All rights reserved.