Given this...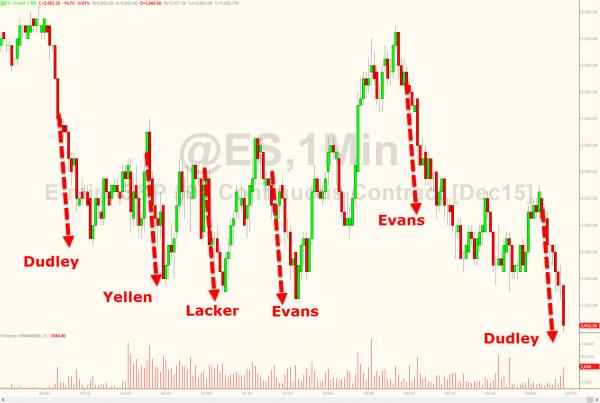 We suspect the message to Fed Speakers from "the bulls" is...
The biggest issues today were the collapse in credit, crude, and copper; but stock weakness dragged the S&P 500 into negative territory for the year...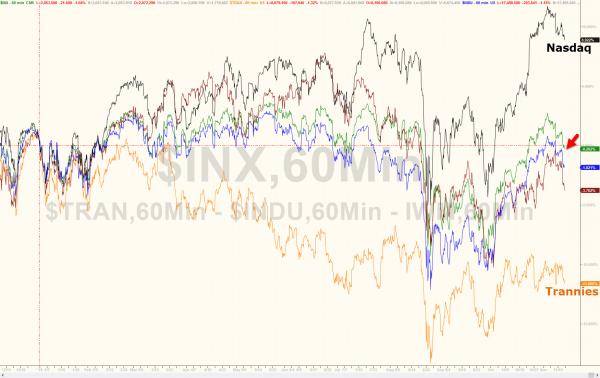 On the day, Fed speak dragged us lower along with carnage in copper, crude and credit but towards the close USDJPY snapped and EURUSD broke 1.08 and seemed to extend the losses in stocks...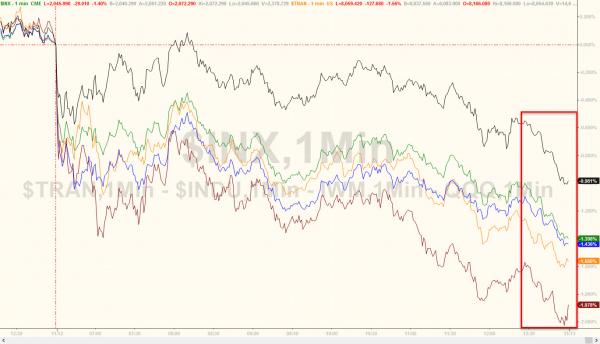 Biotechs broke below the 50DMA...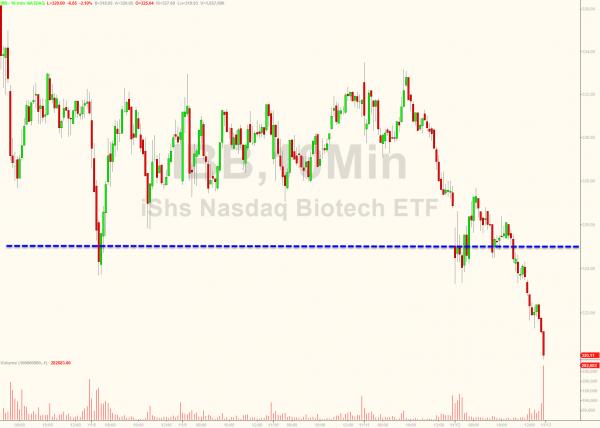 VRX closed at the lows of the day...
VXX surged...
And erased all the gains post-Payrolls (so good news is bad news after all)... with the S&P leading the way...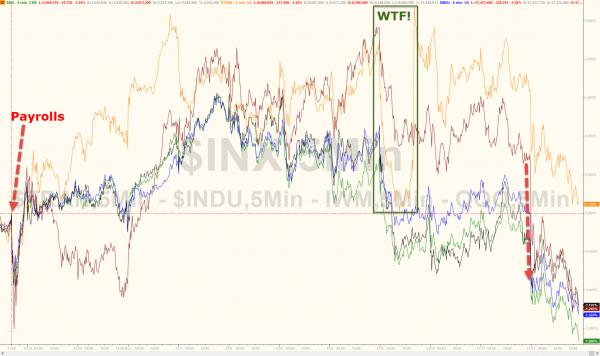 And Bonds are now outperforming post-payrolls...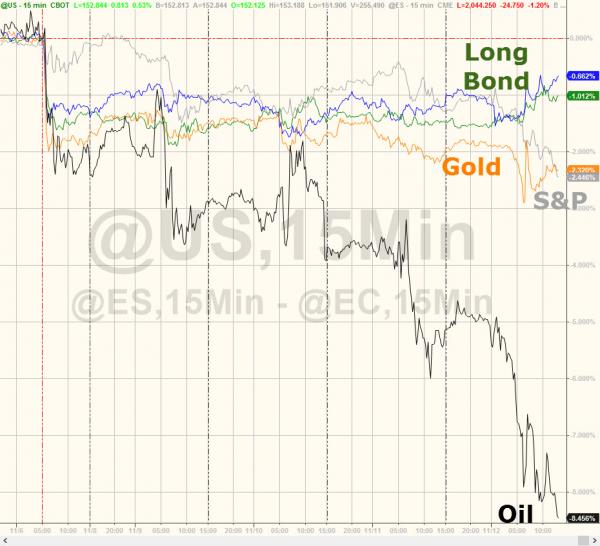 Crude's carnage is starting to wake up Dow Transports traders (again!!!)...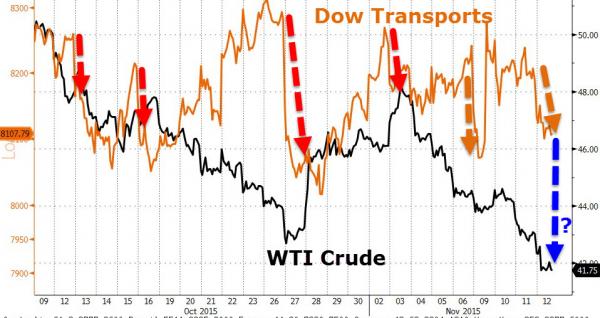 Today saw HY Credit spreads widen over 15bps - the biggest jump (for a non-roll day) since Dec 2014...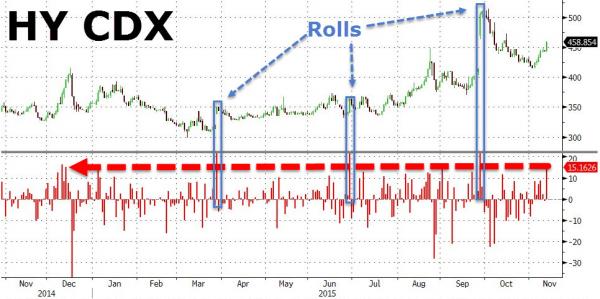 And stocks are catching down to credit...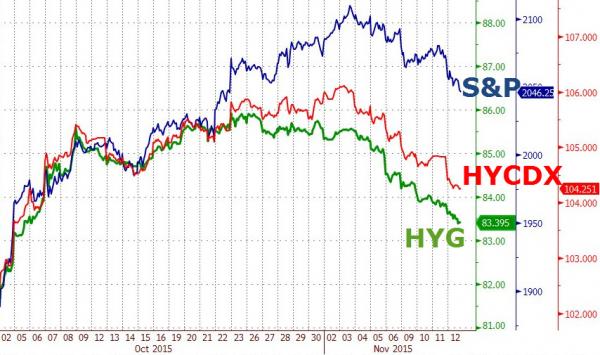 Bonds & Stocks appear to have entirely decoupled...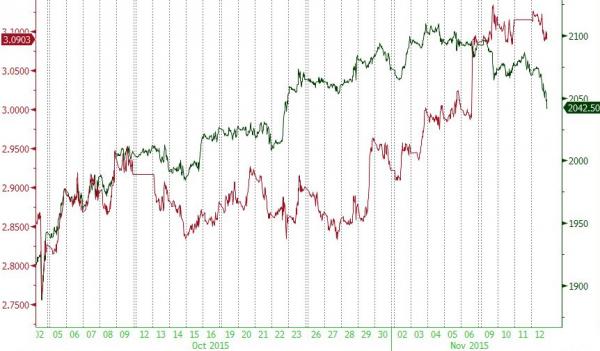 FX markets were noisy but the main message wqas dumping dollars...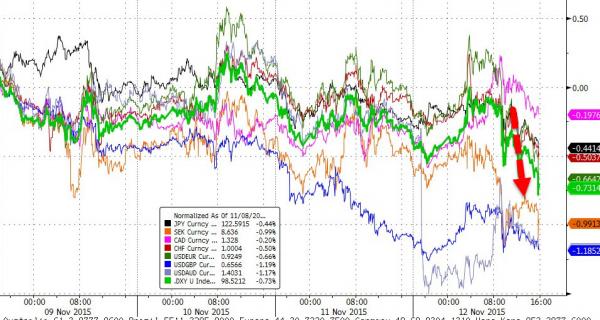 And notice EURUSD tested up to 1.08 twice and broke 3rd time...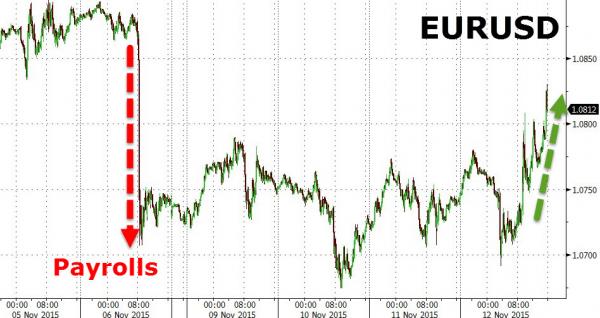 Commodities were big news today...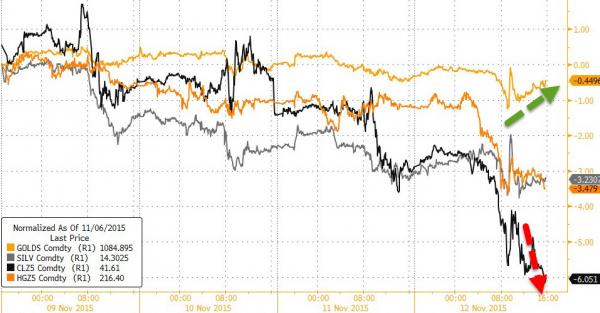 First gold crashed to 2010 lows, before spiking back higher...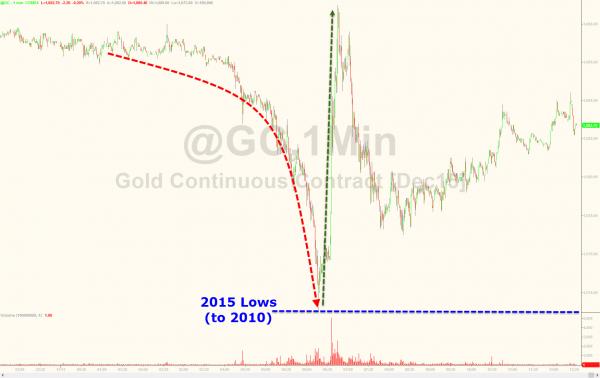 Then crude crumbled to the late-August lows...

And Copper continues to get clubbed...7th down day in a row...having tagged perfectly the 50DMA before plunging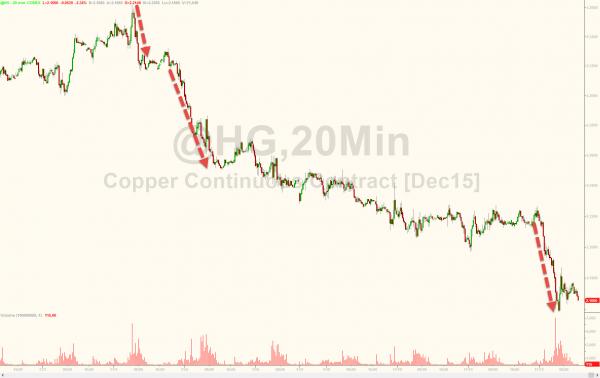 Charts: Bloomberg
Bonus Chart: What Happens Next?