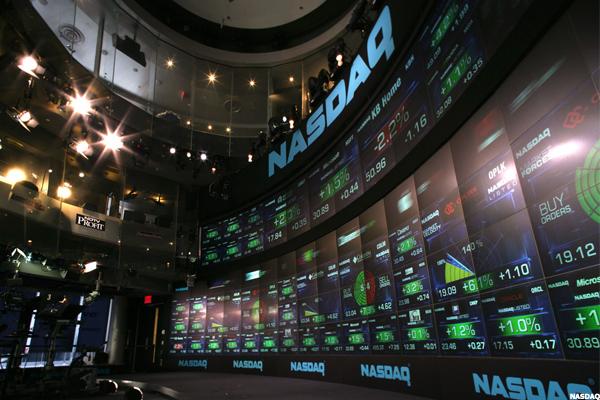 The Nasdaq reached an all time high Tuesday thanks primarily to a strongly performing healthcare sector. The Nasdaq rose 0.7% to an all-time high of 5,403. The S&P 500 was up 0.3%, and the Dow Jones Industrial Average gained 0.2%.
But what companies moved the needle most Tuesday?
Meanwhile, Alexion (ALXN) saw shares soar 7% Tuesday, hitting $126.44 apiece on news that the pharmaceutical company will be sued by shareholders for alleged securities law violations.
Abbvie (ABBV) also saw a boost Tuesday of 3.8% thanks to news that its drug for...
More