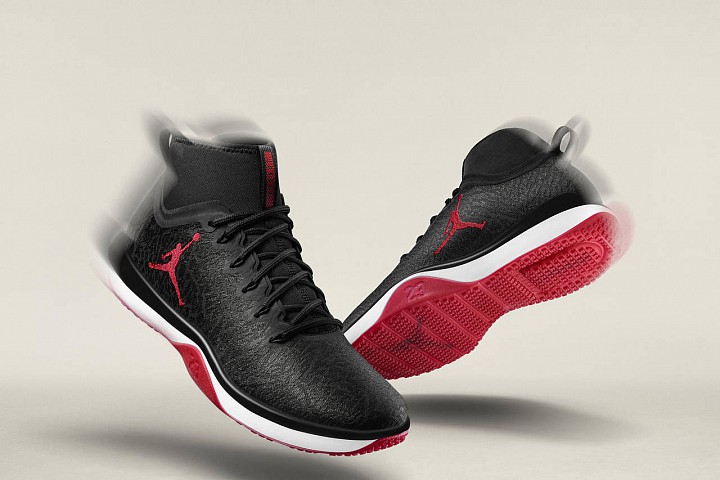 Nike
To "barbell" once meant splitting a portfolio between high-risk stocks and super-safe bonds. These days the term is more elastic. Investors with outsize positions in passive investments, such as low-cost index funds and exchange-traded funds, might build a barbell with a concentrated, actively managed fund like the $2.2 billion Janus Forty.
"We don't look like the index, and we don't attempt to look like the index," says Portfolio Manager Doug Rao. "Our goal is to beat it."
That it has. Since Rao took over the large-cap growth fund (ticker: JACTX ) in June 2013, it has returned an annualized 13.6%, edging out the 13% return of its benchmark, the Russell 1000 Growth index, as well as the Standard & Poor's 500 index's 11.4%. Over the past three years, the fund has beaten 90% of its peer funds. The fund's active share—the percentage of its weight-adjusted portfolio different than its benchmark—is 80%.
Rao, 42, and co-manager Nick Schommer, 38, construct a portfolio of 40-odd companies they think have competitive advantages and will eventually win a bigger share of their market over time. They start with an investible universe of 100 stocks and find their way in during bouts of volatility, says Schommer.
They invest across three buckets: "compound growth" companies with earnings growth outpacing the market's growth rate, such as Zoetis ( ZTS ), S&P Global ( SPGI ), and Nike ( NKE ); "blue sky" companies disrupting their industries, such as Salesforce.com ( CRM ); and companies in special situations, such as Activision Blizzard ( ATVI ). The fund is tilted toward the first bucket, but if everything goes right, the other two buckets will grow into becoming compound-growth companies, too.
Barrons.com spoke with the managers about five of their top stock picks right now.
Zoetis: Spun off from Pfizer ( PFE ) in...
More