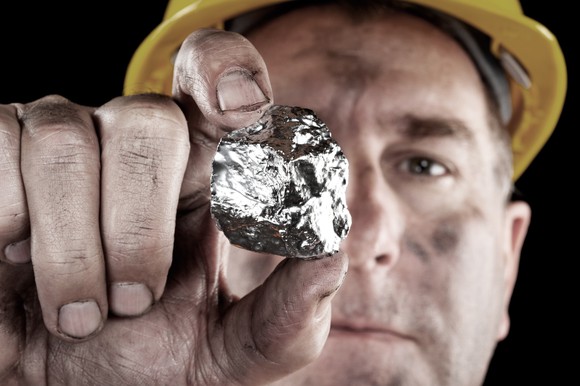 There's little question Silver Wheaton (NYSE:SLW) remains a premier precious metals stock. As the largest pure precious metals streaming company in the world, it expects to produce an equivalent of 54 million silver ounces of silver and 265,000 ounces of gold this year. Yet the prices of silver and gold have only recently begun to recover, and remain well below the highs they hit back in 2011.
Any sudden shock to the markets can cause silver and gold to rise or fall dramatically, which would impact the value of Silver Wheaton's streaming deals -- and its share price. With this variable in mind, we asked three of our regular precious metals contributors why investors should buy -- or avoid -- this blue-chip metals stock right now. Here's what they had to say.
Solid precious-metal fundamentals and cheap access to financing should yield great results
Sean Williams: Pardon my bias as a Silver Wheaton shareholder, but I believe this streaming giant could have the potential to double or even triple over the next decade. Sound crazy? There are two particular reasons why I feel this way.
To begin with, the underlying fundamentals for precious metals still look strong, even if we've witnessed recent weakness in gold and silver prices. Opportunity costs for owning gold and silver should remain relatively low even if the Federal Reserve raises interest rates a couple of times. Low interest rates mean low yields for bonds and bank CDs, meaning trading out of these near-guaranteed returns for gold or silver may make sense. It's tough to see interest rates rising substantially after more than eight year of near record-low rates.
Supply and demand fundamentals also favor physical gold and silver. Supply has been growing at a snail's pace while investment demand has surged in recent quarters, which is usually a recipe for higher prices. Meanwhile, we're likely to see significant growth in silver demand from the solar industry, which could positively impact silver's per ounce price.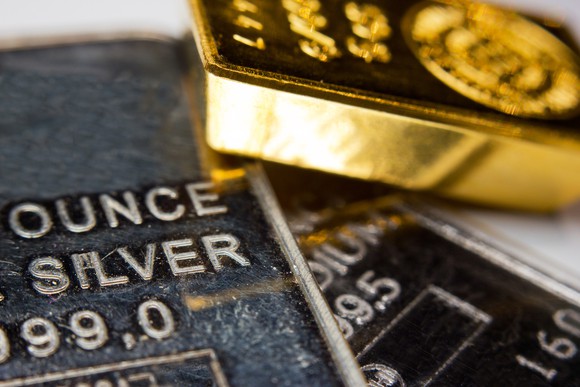 As for Silver Wheaton itself, its real advantage is the diversity of its streaming deals and the relative predictability of its cash flow. Silver Wheaton typically works out very long-term or life-of-mine deals with its mining company partners in exchange for upfront cash they can use to develop or expand their operations. The result is no residual mining costs for Silver Wheaton and a gross margins that hit $946 an ounce for gold and more than $15 an ounce for silver during the third quarter. It would take a near plummeting of gold and silver prices for Silver Wheaton to lose money.
Furthermore, interest rates being kept near record lows has given Silver Wheaton access to capital at a pretty inexpensive...
More