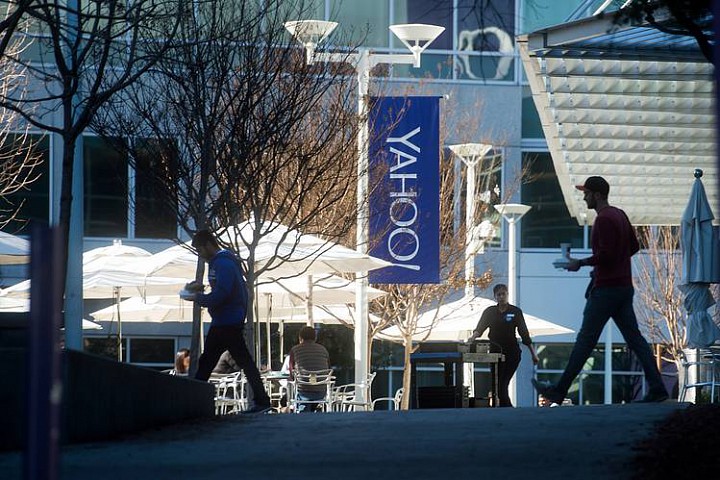 Ahead of a Monday deadline for preliminary bids, the telecom giant was among a handful of firms moving ahead with offers to buy Yahoo or parts of it, compared with the roughly 40 firms that had initially expressed interest, people familiar with the process said.
One interested suitor that won't be participating is Time Inc., TIME 0.46 % which concluded the degree of difficulty in righting Yahoo's fortunes is too great, according to a person familiar with the situation.
Verizon, with a market cap of roughly $210 billion and about $4.5 billion in cash on its balance sheet, has the means to purchase Yahoo's declining Web assets and a logical blueprint for folding them into its fledgling digital media business, which includes the AOL properties it acquired last year for $4.4 billion.
Verizon hopes video services and online advertising will be its next growth engine. It plans to combine customer data from smartphones with advertising inventory on AOL—and possibly Yahoo—to create an online advertising technology platform that can compete with Web giants such as Facebook Inc. FB -1.08 % and Alphabet's Google, analysts say.
"Verizon is trying to pivot its business from analog to digital," said Craig Moffett, senior analyst at MoffettNathanson, a telecommunications-research firm. "Verizon believes that a combined AOL/Yahoo would provide the digital advertising platform they need to execute their video reinvention strategy."
Underscoring the strength of Verizon's position, it now appears that its primary competition in the...
More