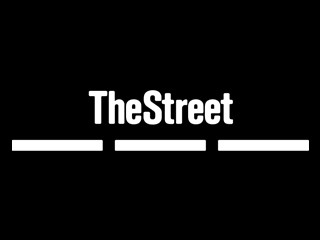 The following CBRE Group ( CBG) conference call took place on April 28, 2016, 08:00 AM ET. This is a transcript of that earnings call:
Company Participants
Steve Iaco; CBRE Group, Inc.; Investor Relations
Bob Sulentic; CBRE Group, Inc.; President & CEO
Jim Groch; CBRE Group, Inc.; CFO
Other Participants
Anthony Paolone; JPMorgan; Analyst
Brad Burke; Goldman Sachs; Analyst
Mitch Germain; JMP Securities; Analyst
David Ridley-Lane; BoA Merrill Lynch; Analyst
Brandon Dobell; William Blair & Company; Analyst
MANAGEMENT DISCUSSION SECTION Operator: Greetings, and welcome to the CBRE first quarter earnings call. (Operator Instructions) As a reminder, this conference is being recorded. I would now like to turn the conference over to your host, Steve Iaco with Investor Relations. Thank you. You may now begin. Steve Iaco (Investor Relations): Thank you. Welcome to CBRE's first quarter 2016 earnings conference call. Earlier today, we issued a press release announcing our financial results for the quarter. This release is posted on the homepage of our website, CBRE.com. This conference call is webcast through the Investor Relations section of our website. You can also find there a presentation slide deck which you can use to follow along with our prepared remarks. An audio archive of the webcast will be posted to the website later today, and a transcript of our call will be posted tomorrow. Now, please turn to the slide labeled forward-looking statements. This presentation contains statements that are forward-looking within the meaning of the Private Securities Litigation Reform Act of 1995. These include statements regarding CBRE's future growth momentum, operations, market share, business outlook, and financial performance expectations. These statements should be considered to be estimates only, and actual results may ultimately differ from these estimates. Except to the extent required by securities laws, we undertake no obligation to update or publicly revise any forward-looking statements we may make today. For a full discussion of the risks and other factors that may impact any forward-looking statements, please refer to our first quarter earnings report furnished on Form 8-K and our most recent annual report on Form 10K. These reports are filed with the SEC and available at SEC.gov. During this presentation, we may make certain statements that refer to non-GAAP financial measures as defined by SEC regulation. Where required by these regulations, we have provided reconciliations of these measures to what we believe are the most directly comparable GAAP measures. Those reconciliations, together with explanations of these measures can be found within the appendix of this presentation. Please turn to slide 3. Participating on our call today are Bob Sulentic, our President and Chief Executive Officer; Jim Groch, our Chief Financial Officer; and Gil Borok, our Deputy Chief Financial Officer and Chief Accounting Officer. Please turn to slide 4, as I turn the call over to Bob. Bob Sulentic (President & CEO): Thank...
More