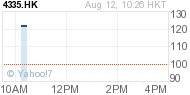 MANILA, Aug 28, 2015 - (ACN Newswire) - The 14th Asian Forum on Corporate Social Responsibility (AFCSR), co-organized by the Asian Institute of Management - Ramon V. del Rosario, Sr. Center for Corporate Social Responsibility (AIM-RVR CSR Center) and Asia Inc Forum, will be held on September 8-9, 2015 at the Shangri-La Hotel, Bangkok, Thailand.
This year's theme is "Unleashing Social Entrepreneurship: New Partnerships for a Better World", which explores the future of corporate social responsibility and opportunities for innovative partnerships between government, the private sector, and civil society to better address Asia's most pressing challenges.
Conference Chairman Dato Timothy Ong notes, "The idea is to create a ripple effect of new knowledge and best practices being applied across Asia to build better communities. AFCSR is a unique learning and networking platform, with many highly acclaimed figures sharing knowledge and experiences in an engaging and interactive format."
Conference Executive Director Dr. Francisco L. Roman, Jr. shares, "We have seen in recent times the rise of entrepreneurs who help address social concerns by designing and establishing profitable and sustainable businesses that have responded to the needs of communities. This year's AFCSR explores key questions such as, 'How can innovation profoundly change lives?' or 'How do you start, build, and run a business that improves the world?' It is our hope that an increasing number of businesses across Asia will join us in a dialogue and share their experiences on how we can continue doing good in a smarter, faster, more efficient, and more significant manner."
Among the speakers in this year's AFCSR are Sanjit "Bunker" Roy, founder of Barefoot College in India and a 2013 Clinton Global Initiative awardee; Heinrich Jessen, Chairman of Jebsen & Jessen SEA; Durreen Shahnaz, founder of Impact Investment Exchange Asia and a 2014 Joseph Wharton Awardee for Social Impact; Tri Mumpuni, founder of IBEKA Indonesia and a 2005 WWF...
More