Companies tout convenience, but decaying water pipes help too
U.S. municipalities aren't fixing infrastructure anytime soon
Bottled water will be more popular than soda for the first time in the U.S. this year, thanks to its convenience -- and fears over what's coming out of the tap.
The biggest U.S. bottled-water companies -- Nestle Waters, Coca-Cola Co., PepsiCo Inc. and Dr Pepper Snapple Group -- say Americans have switched from carbonated beverages because their products are calorie-free and as portable as a can of Mountain Dew. But the expectation that future sales will rise has to do with another, less happy reason: crumbling infrastructure.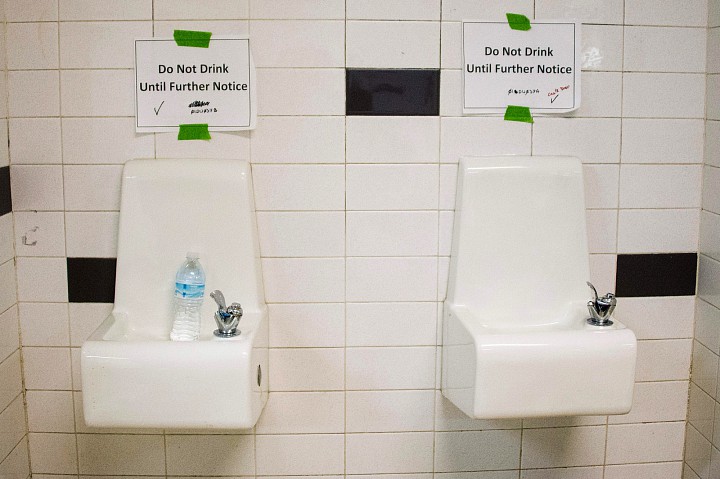 Lead contamination in Flint, Michigan; Washington, D.C.; and Newark, New Jersey, has focused attention on America's decaying pipes. At least $384 billion of improvements are needed to maintain and replace essential parts of the country's water infrastructure through 2030, according to the U.S. Environmental Protection Agency. The Waterkeeper Alliance, an environmental watchdog, estimates that about $1.4 billion is being spent annually, meaning the country should be all caught up by the year 2290.
"Concerns in places like Flint do bring bottled water to people's attention as a safe and sealed source of drinking water," said Jane Lazgin, a spokeswoman for Nestle Waters North America, the largest bottled-water maker. The source of Nestle's Poland Spring brand is in Maine, while its Pure Life brand is filtered municipal water.
More Expensive
More