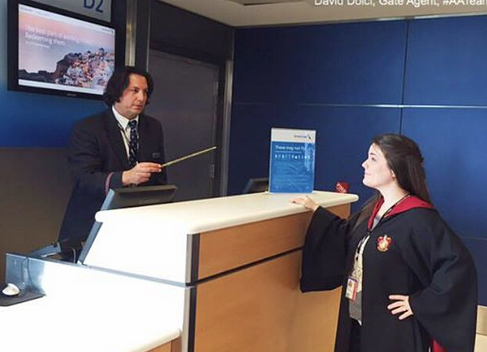 American Airlines' (NYSE: AAL) flights just got a little more magical. 
According to ABC, famous Potions Master from the Harry Potter series is currently a customer service representative for the airlines. After years of receiving comments that he resembled the iconic magical character, employee David Dolci and American Airlines decided to have a little fun. 
In a Facebook post, the company posted this message along with a photo of Dolci holding a wand, ABC reported:
"Severus Snape will assist you in the boarding process for Flight Nine and Three Quarters from LaGuardia to Hogwarts. We'll be boarding by Sorting House and are expecting a full flight today.
Our First Class Slytherin passengers can now board the Patronus Jet. Please let our Flight Attendants know if you would like a pre-departure butterbeer. Ravenclaw and Hufflepuff are welcome to board next.
Last and certainly least, Gryffindor and Muggles may board."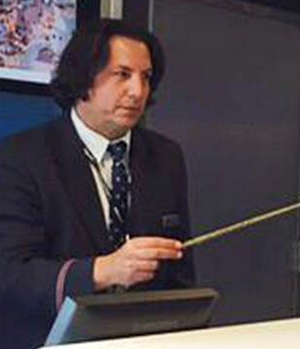 Whether or not the planes will use the wingardium leviosa charm to levitate is still undetermined. 
For more business and financial news, click here.