Gogo Inc.,in-flight Wi-Fi provider, tumbled over 23% after AT&T and Honeywell International Inc are teaming up to offer an airborne Wi-Fi service.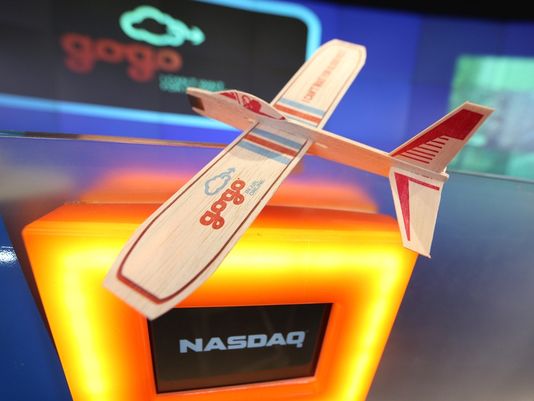 AT&T will launch this service by late 2015 and will offer faster connection and consistent through its 4G LTE network use on airplanes.
However, Gogo feels confident with its service and still have 10 years contracts with most of airline.
Investors are worried and think that AT&T is a big threat for Gogo since AT&T will spend hundred of millions of dollars to work on in-flight connection.
We have to see how Gogo will handle this big competitor.