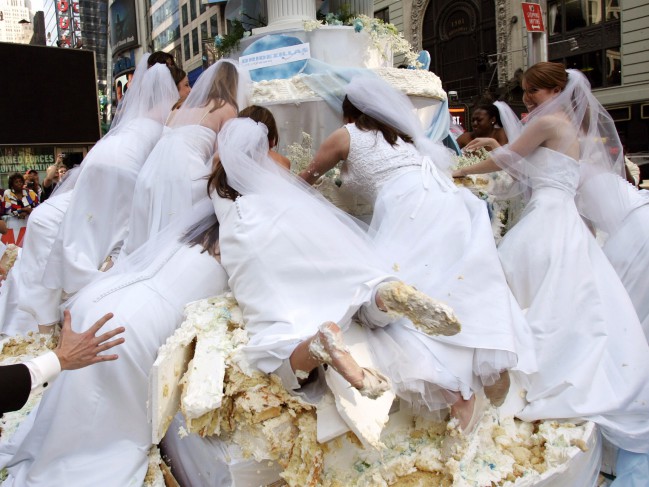 (Twenty brides-to-be in their wedding dresses dive into giant wedding cake to hunt for raffle numbers for a $50,000 prize drawing in New York's Times Square, June 7, 2005.Mike Segar/Reuters)
It hasn't been this tough to be in the housing market since the financial crisis.
To recap the problem, the supply of housing, especially in the affordable entry-level segment, is not keeping up with huge demand from first-time buyers and existing homeowners looking to upgrade.
Zillow's latest Real Estate Market Report released on Friday shows that homes are selling faster than they have at any time since 2010.
In June, the median number of days a home stayed on the market was down to 78 — eight fewer than the same time last year.
"If you're looking for a home, be prepared to move quickly," said Svenja Gudell in a release on...
More