I missed the sell-off in the USD/CAD and don't want to chase a run away train it now as it plunges towards the September lows just above 1.30. The 4H chart shows a falling knife, which I would not want to catch neither. 
USD/CAD 4H Chart 10/5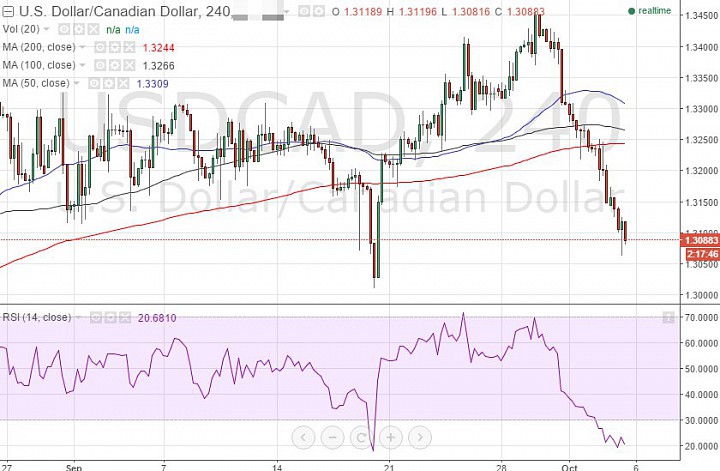 (click to enlarge)
The daily chart shows an increase in volatility during the current sell-off. I have a bullish preference based on the daily chart, but want to wait for the dust to settle. But if price continues to fall past 1.30, then I would look at 1.28 as a key pivot that could provide some short-term support with upside to 1.30 and 1.32. 
USD/CAD Daily Chart 10/5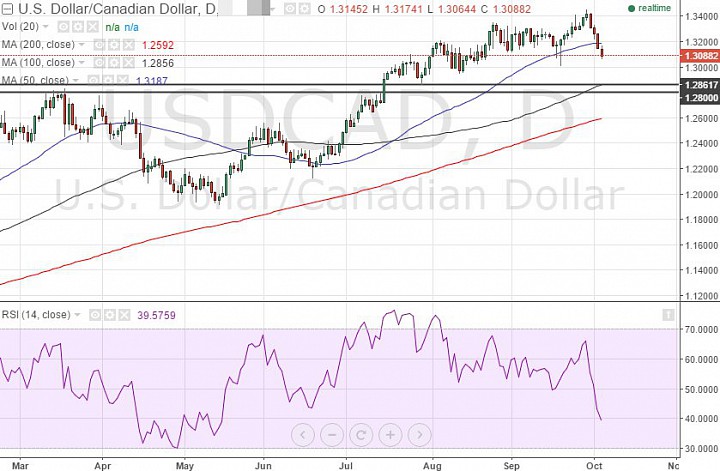 (click to enlarge)
Normally, I would look at the 1.30 level as support especially with the RSI around 40. But the increase in volatility during this decline is urging me not to unless the dust does settle around 1.30 and the RSI does start to turn up from 40. Then, I would still limit my upside expectation in a trade to 1.32, then 1.33-1.3330.