Amid the re-opening of all Houston shipping channels, comments from Greenspan, and yet another refinery shut (Exxon's Joliet lost power), it appears the realization that the month-long dead-cat-bounce is over in crude is starting to hit (and the rapidly filling storage capacity). Brent broke below $53.50 and WTI back to a $43 handle (close to the lowest levels in 6 years) at the open. One can only imagine the pressure on USO (Oil ETF) holders as the contango continues to gap wider. EURUSD is teasing the crucial 1.05 level again...
Tumble to a $43 handle briefly...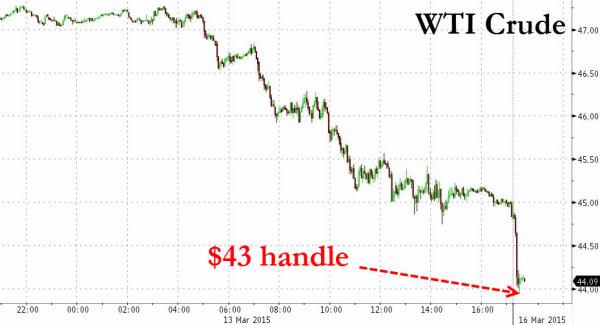 The lowest in the cycle (based on the April contract)...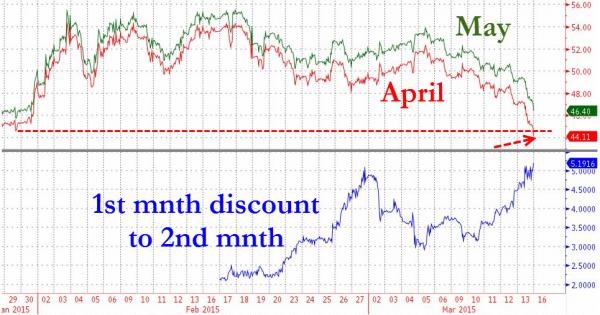 And EURUSD is teasing 1.05 once again...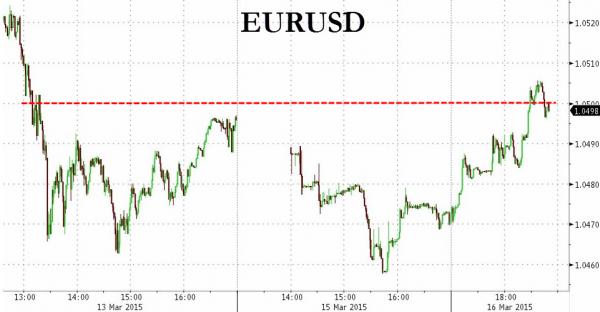 Charts: Bloomberg